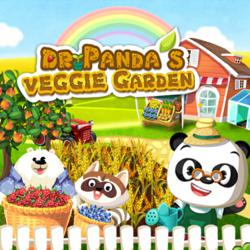 Chengdu, China (PRWEB) December 18, 2012
TribePlay, a leading developer of educational games for preschoolers, launches its fifth Dr. Panda title for iOS and Android.
Kids can plow, plant, water and harvest in Dr. Panda's Veggie Garden combining fun with clear educational values. Dr. Panda's Veggie Garden makes kids familiar with the process of planting and growing different vegetables and fruits.
Dr. Panda educates kids about life and the world around them. The series has over 1.5 million downloads since April, ranking as the #1 kids game in over 25 countries. The games are famous for its recognizable character, Dr. Panda.
Pricing and Availability:
Dr. Panda's Veggie Garden by TribePlay is now available in the games category on both iOS and Android with a special launch price of $0.99 until January 1 2013.
Download Dr. Panda's Veggie Garden
About TribePlay
TribePlay is a creator of award winning educational kids games for iOS and Android. TribePlay is founded by Dutchman Thijs Bosma and is based in Chengdu, China, the home of the Giant Panda. TribePlay launches all of its games under the Dr. Panda brand aiming to help kids better understand the world around them through the use of engaging games that promote good values. Dr. Panda games have been downloaded more than 1.5 million times since April of 2012 and have been featured numerous times on the iOS and Amazon App Stores.
High-resolution image available.