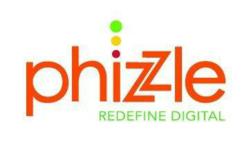 "We believe that brand marketers are embracing all of the innovative possibilities for mobile and digital marketing as the technology continues to advance. We are poised for large growth over the next few years," stated Ben Davis, CEO of Phizzle.
San Francisco, CA (PRWEB) December 18, 2012
Phizzle, Inc., a leading technology provider of advanced mobile marketing products and digital advertising solutions, today announced the company's predictions for mobile and digital marketing in 2013.
Phizzle has identified the top emerging trends from technology, business innovation, creativity and brand measurement based on the company's experience in connecting millions of mobile users with many top-name brands in the sports, entertainment and retail industries. Trends to watch in 2013 include: active content, mobile analytics, augmented reality, HTML5 adoption and mobile loyalty solutions.
The year 2012 has proven to be a pivotal one for the mobile industry, marked by a near-doubling in smartphone ownership, consumers' growing appetite for mobile and social content and tablets emerging as a formidable fourth screen. Mobile marketing has grown from an optional component in a company's marketing mix to a vital role in a brand's success.
2013 is expected to bring decisive changes to the mobile industry. According to a recent mobile statistics report released last month by comScore, the leader in measuring the digital world and preferred source of digital business analytics, 'by 2014 mobile phones will overtake PCs as the most common web access device worldwide.'
"The year ahead brings great potential as integrated digital marketing campaigns continue to evolve and mature. We've come a long way since the early days of using a mobile phone as a communications device; even since we built Phizzle in 2005", said Ben Davis, Chief Executive Officer of Phizzle. "Focus on developments such as real-time data aggregation and mobile analytics are making digital marketing more measurable than ever before. Most brand marketers will be intently focused on CRM as the critical component in determining ROI in mobile campaigns in 2013."
Mr. Davis continued, "We believe that industry credibility has now been achieved and brand marketers are embracing all of the innovative possibilities for mobile and digital marketing as the technology continues to advance. We are poised for large growth over the next few years."
Five key trends for 2013 identified in this release are:

Mobile is a behavior; it is not just a device. It is a lifestyle and people are increasingly using their mobile devices to manage every aspect of their lives. Brand marketers will have the opportunity in 2013 to deliver relevant content that yields a much deeper and meaningful engagement with their customers. In order to accomplish this, brands will need to focus on not just the content that is created but disseminating it to the masses in a variety of forms. Using multiple platforms, from blogs and video to Twitter and SMS, the delivery of content will need to be accessible in all forms, through all channels and at all times. One of the most impactful ways to do this is to incorporate visual platforms such as video and augmented reality.
Emerging technologies such as augmented reality will take a lead in 2013. "Augmented reality enables the delivery of content in real time," observed Mr. Davis, "QR codes were big in 2012, but companies didn't have mobile versions of their Web sites and when consumers scanned the mobile bar codes, the content they received wasn't formatted for their devices. Augmented reality content has to be form fitted for the phone or it won't work. And the challenge is educating marketers - then the consumers - about the technology that is available."
Augmented reality is the perfect digital marketing tool. By turning a users' camera on their device into a real world browser, augmented reality will quickly become the newest form of digital storytelling by turning any real world object into a piece of dynamic and engaging content, all while measuring and monetizing the interaction.
Data, Data, Data and More Data…
The evolution of mobile marketing has enhanced the value of the data available to marketers. Understanding the available data and targeting the audience with the right content at the right time in the right place is becoming easier. With much of the emphasis in 2013 on big data, chief digital officers will be keeping close tabs on mobile metrics. They will be striving to understand how the analytics relate to overall business performance – the bottom line - and they will be eager to adopt the mobile and social opportunities derived from a more robust data-driven environment. CRM, once the cornerstone for legacy computing systems, will now shift to MRM, mobile relationship marketing, becoming one of the most crucial aspects of integrated digital marketing campaigns.
As data analysis becomes more cost efficient, brands will increasingly be able to predict customer behavior, leading to tailored offers and communications. 'Predictive Personalizatio n' will gain traction in 2013 and will begin to replace paid local search. Driven, by real-time analytics, mobile marketing will be measured by how well brands can deliver instantaneous results predicated on consumer behaviors.
With the proliferation of new technology including near field communication (NFC), as well as Apple's Passbook, consumers are going to become more comfortable – and more trusting – about making purchases using their mobile devices in 2013.
Designed to incentivize faithful customers, both SMB's and Fortune 1000 companies will implement mobile-enabled loyalty programs. Sophisticated data analysis will underlie every mobile solution so that brands can better understand consumer behavior. Mobile and digital marketing campaigns will be designed to deepen fan loyalty and increase advertising revenues.
While brands are gravitating towards mobile, marketers need to understand that mobile is not just a device anymore. Mobile is a behavior. By implementing trackable elements or installing loyalty solutions to mobile engagements, brands will be able to measure behavior and award fans for their role in being brand ambassadors in social spaces - any time and in any place.

As HTML 5 capabilities expand, there will be a growing trend towards the development of HTML 5-based applications. Although native apps, hybrid apps and the like will still remain prevalent, the growth of HTML 5-based apps will dramatically increase in 2013. HTML 5 applications provide the "build once and deploy everywhere" mentality which relates to substantial cost savings. With Windows 8 supporting HTML 5, these apps will provide the same compelling user experience as native apps and Windows will become a relevant mobile OS in 2013.
As Apple, Google and Microsoft continue to push for HTML 5 mobile applications, it is only a matter of time until HTML 5 becomes the standard for mobile app development.
Davis added, "These are a few of the key topics we think will be consistently discussed during the conferences and industry events in 2013. We look forward to engaging our industry peers and business partners in the discussion; and to the ways these shifts and innovations will impact the next phase of mobile and digital marketing."
About Phizzle:
Phizzle, Inc. is a leading technology provider of advanced mobile marketing products and digital advertising solutions. Phizzle redefines how brands effectively use digital and mobile marketing tools to deliver revenue and results. Serving as a mobile channel for brands to navigate through the digital landscape, Phizzle enables clients and partners to deploy targeted mobile campaigns delivering real-time results and creates new inventory to drive sponsorship revenue. For more information about Phizzle, please visit us at http://www.phizzle.com or call 877-744-9953 or text "Phizzle" to 74499.
Join our Facebook community at https://www.facebook.com/phizzleinc or follow us on Twitter @phizzle.
Media Contact:
Beth Trier
Phizzle, Inc
http://www.phizzle.com
btrier(at)phizzle(dot)com
415-285-6147