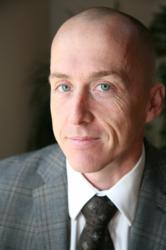 The availability and accuracy of data can have far-reaching consequences on a project's success.
Gothenburg, Sweden (PRWEB UK) 18 December 2012
Business success depends on sharing accurate data across the enterprise and that can only be achieved by an effective information strategy, according to the company that holds Europe's biggest business-to-business database.
EuroContactPool, which manages 26 million records on businesses in 16 countries, has published a free-to-download White Paper to give organisations a step-by-step guide to implementing their own information strategy.
EuroContactPool has published the White Paper: 'Information Strategy, How to leverage data beyond the data' after research showed that the vast majority of companies are extremely dependent on data but still struggle with its management. Nine out of 10 executives say their business is 'data driven' but 71 per cent say they struggle with data inaccuracies on a daily basis and two thirds are not confident in their company's ability to make business decisions based on data.
Johan Lindqvist, Business Manager at EuroContactPool, says: "Information is the single most important resource for almost any business, affecting sales, marketing, human resources and operations. Just as importantly, almost all management decision-making takes place with reference to data. If that data is inaccurate, then those decisions are wrong too."
The White Paper covers six key stages of information management, including: making your data fit your strategy, using information to enhance business performance, information management and governance, and how to get started.
It explains that for business start-ups, data management is often a low priority but as the business develops, accurate information is essential for its growth.
"Increasingly, organisations work on a project basis with fluid, interdepartmental teams and outsourced specialists coming together to manage a project," says Lindqvist. "The availability and accuracy of data can have far-reaching consequences on the project's success."
EuroContactPool is part of the European data giant Bisnode, which employs 3,000 people in 17 countries. Established in 2004, EuroContactPool was originally a business-to-business marketing database and has now evolved to provide business data that links with world-leading Customer Relationship Management systems and sits behind Google's maps.
To download Information Strategy White Paper free of charge, visit:
http://eurocontactpool.com/en/This-is-Eurocontactpool/Resources--Insights/