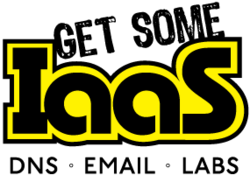 "We are really excited to be working with Dyn" - Liz Sarginson, Head of Web Operations at The Guardian
Brighton, UK (PRWEB) December 18, 2012
In October Dyn, the worldwide leader in Internet Infrastructure as a Service (IaaS), announced it had received a $38 million investment from North Bridge. Today the company announces it will use part of that investment to continue to grow their EMEA headquarters, which is located in Brighton.
The decision to double down in Brighton instead of London is a natural fit for Dyn. The Internet Infrastructure company has made headlines in America for choosing to build a tech ecosystem in their hometown of Manchester, New Hampshire rather than New York or San Francisco. They felt a similar connection to Brighton, which is why they have already grown the office 500% this year.
'"Dyn is a company with a global reach so it only makes sense to have an active and vibrant presence overseas," said Phil Akilade EMEA Regional Manager. "The Brighton area is full of talent and we look forward to being a catalyst for growth in the community."
That growth comes from clients with major international clout like Twitter, CNN, Linkedin, Etsy, and over 60 European clients including Bauer Media, UK Cabinet Office, Spotify, Tagman, Greenpeace UK, Travel Republic and the Guardian.
Such international expansion should come as no surprise. Although based in the United States, Dyn is truly a global leader in IaaS with 50% of their paying DNS consumer & small business clients located outside the U.S. — 7.5% in the UK. Today, 90% of non-enterprise growth is being driven internationally.
Liz Sarginson, Head of Web Operations at the Guardian said, "We are really excited to be working with Dyn. They have impressed us with their responsiveness and repeatedly demonstrated their technical expertise"
"Moving our data centre load balancing onto their service has been an easy sell to our business because they offer a well-engineered platform and flexible solution at a competitive cost."
ABOUT DYN
 
Incorporated in 2001, Dyn is the worldwide Internet Infrastructure-as-a-Service (IaaS) leader, powering Managed DNS, Traffic Management, Email Delivery & Email Reporting for more than four million enterprise, small business and personal users. With nearly 20 data centers around the world and industry-leading uptime for over 10 years, Dyn's commitment to customer relationships and engineering excellence shines every day. Uptime is the Bottom Line.
 
Dyn UK Media Contact - Jake Higgins | jhiggins(at)dyn(dot)com | +447904516885