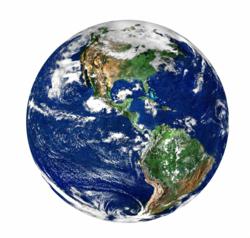 The European market offers lucrative business development opportunities... it's clear this is an area of focus for our clients.
Wilmslow, Cheshire (PRWEB UK) 18 December 2012
As 2012 draws to a close and UK business sets out growth and development strategy for the forthcoming year, sales recruitment and sales training specialists Pareto have compiled figures suggesting a significant increase in sales roles requiring a second language, as the European market offers opportunity for market development and market penetration for 2013.
Year-on-year figures suggest an increase as great as 40% in the number of businesses requesting a second language competency for new sales graduates, with particular interest in western European languages including German, French and Dutch. Geographically, language roles peak in the centre of London and across the south east, with the M4 corridor currently producing the greatest demand. As the focus for growth and development at a number of UK businesses, sales recruitment is being pushed to the forefront of the 2013 agenda, highlighted by a number of business leaders as the number one concern for utilising spare capacity.
"The European market offers lucrative business development opportunities, and as the UK emerges from recession, it's clear this is an area of focus for our clients," observes Pareto Marketing Director, Paul Drew.
"With requests from across a vast range of industry sectors, and for a variety of languages, it's apparent every available market is being utilised for potential growth opportunities. With years of tailored experience in this area, Pareto is looking forward to meeting the challenge set by an increasing globalised marketplace."
The research findings come as 2011 census figures reveal one in eight UK residents were born overseas, with data gathered also indicating that people describing themselves as 'white British' now form a minority of 44.9 per cent of London's population. The lucrative European sales recruitment sector now has a strong candidate pool to respond to demand, a contributory factor to the increased uptake of multi-lingual graduates over the past year.
With many UK businesses continuing to tentatively walk the tightrope towards future growth in a less-than certain economic future, the capacity to communicate directly with international clients and establish a consultative approach to relationship building and selling can prove invaluable. The language differentiation factor can mean the difference between businesses that survive, or thrive in 2013.
About Pareto Law:
Pareto Law is the UK's biggest and most successful sales enhancement company: the authority on sales, no less, since 1995. Pareto brings companies the 20% of the sales team that makes 80% of the difference.
The Pareto Effect can be experienced in many ways and it can have a remarkable, measurable effect on your business. Pareto delivers this effect through four key elements – Sales Recruitment, Sales Training, Executive Recruitment and Accolade Sales Transformation, the assessment and accreditation service that delivers sales excellence.