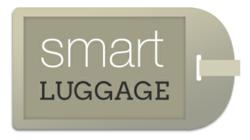 The concept is very clever. Currently as there are no restrictions as to what you wear when boarding an aeroplane, the coat even though full of possessions falls into this category
(PRWEB UK) 20 December 2012
Smart Luggage has learned of a new device that allows users to wear luggage and avoid extra charges and restrictions, including those that apply to usual hand luggage items such as wheeled cases and briefcases and the add on fee of flying with a suitcase. The device made from leather, features zips and various sized compartments which can store items in the form of a bag, and then can be unzipped to produce a coat when boarding the plane. Theoretically speaking as the items are worn, there is no weight, width or height restriction yet it is still large enough to pack a reasonable amount of clothes, shoes and electrical items in.
Smart Luggage, the leader in effective luggage solutions brings suitcases as well as affordable hand luggage to jet setters throughout the UK commented to the design, 'The concept is very clever. Currently as there are no restrictions as to what you wear when boarding an aeroplane, the coat even though full of possessions falls into this category. The coat- come- bag also allows the user to avoid paying additional charges as they fly without a suitcase, so flight fees and taxes only apply. It all very much depends on whether you are conscious of your money or of your fashion sense – as both cannot be saved in this instance.'
Smart Luggage continues to follow developments in luggage designs closely and awaits the public reception to the invention.
Smart Luggage is a lead supplier in brand names such as Samsonite and Antler as well as cost effective luggage solutions. Established to cater for a nationwide market the company takes pride in making airport luggage and everyday necessities such as laptop cases, handbags and holdalls accessible to all at competitive prices. The online store offers safe and secure payment via facilities like Sage and PayPal.