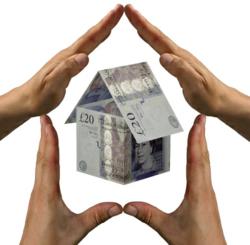 Dentons has always been focused on delivering exceptional service and flexibility. We are delighted to have been awarded 5 stars at the Financial Adviser Service Awards 2012
Godalming Surrey (PRWEB UK) 20 December 2012
Hosted by comedian Stephen K Amos, The Financial Adviser Service Awards were held on 22 November 2012 at The Natural History Museum. Dentons Pensions were the only bespoke SIPP Provider to win the 5 Star 'excellent service' Award, which is voted for by advisers.
The Financial Adviser Service Awards identify the importance of the highest possible quality services from all financial product providers to their IFA clients. They are well known to be the absolute benchmark for premium service levels across the retail finance marketplace.
"Dentons has always been focused on delivering exceptional service and flexibility – reacting to changes in the marketplace and making it easier for advisers to do business. It's why we are delighted to have been awarded 5 stars at the Financial Adviser Service Awards 2012," said David Fox, Director of Sales & Marketing.
These are not the first awards that Dentons has won. Having already received the Investor In Customers (IIC) 'outstanding' award, Dentons' SIPP earlier this year was given a 5 star rating by Defaqto, a leading UK independent financial research company. The rating shows the level of benefits provided, allowing adviser's clients to base decisions on features, not just on price. With this level of service and understanding, clients can be confident they will enjoy a comprehensive range of features, options and benefits.
These awards underline Dentons' commitment to advisers and their clients whose ethos has always been one of delivering service and flexibility to clients without putting unnecessary barriers in the way. With the SIPP marketplace becoming increasingly crowded in recent years the continued delivery of a market leading service proposition has become crucial. As one of the few areas where a firm can really stand out from the competition, one can see that service remains a key focus for Dentons.
So the root of this success? The average pension consultant at Dentons has been there for over 20 years and each one is skilled at dealing with a range of investments from simple to complex transactions, including property purchase. Working with all appointed professionals to ensure everything runs smoothly and allowing clients to use their own contacts and to manage their own properties (if required) is part of the key to Dentons' success. It currently manages in excess of 700 properties.
Dentons has made a huge investment in their SIPP and SSAS propositions, supported by an interactive website and secure adviser portal, giving advisers instant access to their client information 24 hours a day. The sales, technical and marketing functions have been strengthened and a new technical advisory service for advisers has been launched.
Overall, Dentons ethos has always been one of delivering service and flexibility to its clients without putting unnecessary barriers in the way. In such a competitive marketplace, introducers and clients want more than just competitively priced products. Dentons listens to client needs and this award endorses their ongoing commitment to deliver.