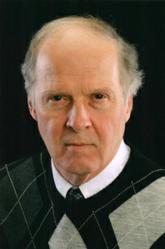 Washington, DC (PRWEB) December 18, 2012
The Atlas Society has published a video of a presentation on the backdated options scandals that rocked the business world. The presentation was made at its annual Atlas Summit conference.
In this video business author Roger Donway explores and explains the backdated-options scandals of 2005-2011. Specifically, he explains the roots of the controversy, he discusses reporting on the subject done by the Wall St. Journal, the broader media's efforts to expand and reinforce the Journal's position on backdated options; the governmental effort to fine and even imprison those executives that the media targeted; and the attempts of a few pro-business commentators to oppose those journalistic and governmental actions. He also focuses on the case of Greg Reyes, former CEO of Brocade Communications Systems.
Access video here:
http://www.atlassociety.org/as/backdated-options
ABOUT ROGER DONWAY:
Business Rights Center Director Roger Donway is a freelance writer and editor whose work focuses on philosophy, economics, and history. In addition to heading up The Atlas Society's Business Rights Center, Donway has assisted author Robert Bradley, Jr. with his book Edison to Enron: Energy Markets and Political Strategies, the second volume in Bradley's projected trilogy, Political Capitalism (M&M Scrivener Press). Donway performed editing and research for Bradley's first book in the trilogy, Capitalism at Work: Business, Government, and Energy.
From 1997 to 2005, Donway was the editor of The Atlas Society's monthly magazine, Navigator (the precursor of The New Individualist) to which he also contributed numerous articles, including "Eliot Spitzer: Ayatollah General" and "The Case for Frank Quattrone."
From 1988 to 1997, Donway was managing editor of Orbis, the quarterly journal of the Foreign Policy Research Institute. In 1983, he co-authored (with David Kelley) Laissez-Parler: Freedom in the Electronic Media. He has also written a book-length manuscript, The Steelmasters, a history of steel technology told through the biographies of the men who created it.
The Pulitzer Prize–winning historian Walter McDougall said of Donway, "An editor of his experience, loyalty, high standards, and erudition is almost impossible to find nowadays."
Roger lives with his wife, Alisan, in the mid-Hudson Valley region of New York.
About The Atlas Society:
The Atlas Society promotes open Objectivism: the philosophy of reason, achievement, individualism, and freedom. Our scholars work to further develop this philosophy born in the mid-twentieth century. We present the empowering principles of Objectivism to a global audience, and offer those principles as a rational and moral alternative in the marketplace of philosophical ideas.
We do this through a variety of programs, which include:
-Original scholarly research which further develops the philosophy.
-Academic training of young intellectuals.
-Publishing and commissioning influential books and monographs.
-Our rich multi-media website
-Original commentary and op-eds published in mainstream media.
-Speeches and media appearances.