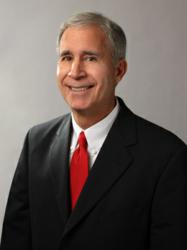 All of these factors contribute to falls and injuries around the holiday time and we see it every year.
Honesdale, PA (PRWEB) December 21, 2012
Slip and fall accidents can happen anywhere and anytime, but with holiday activities and winter weather, risks rise during the holiday season. The flurry of holiday shopping combines with parties and celebrations at the time when temperatures drop and winter precipitation is likely to arrive, creating potentially dangerous conditions on roads and sidewalks. Add ample alcohol use, and it's a recipe for disaster.
According to the Center for Disease Control (CDC), there were over 30 million unintentional injuries in the United States in 2011, including over eight million falls.
While some of these falls and injuries are truly "accidents," often they are due to preventable conditions. Property owners in Pennsylvania have a responsibility to keep their property clear from known hazardous conditions both inside and outside the property, such as icy sidewalks or inadequate lighting.
Cal A. Leventhal, a personal injury attorney with DLP in Honesdale, PA, says, "The rushing around for last-minute shopping, the parties, the weather, the alcohol…all of these factors contribute to falls and injuries around the holiday time and we see it every year." A Pennsylvania "Super Lawyer," Attorney Leventhal concentrates his practice on personal injury. He offers some practical tips and advice for avoiding a slip and fall injury this winter and holiday season.
Be aware of surroundings. Be on the lookout for broken sidewalks and patches of ice on roads and walkways. Beware especially of "black ice," which appears to be simply wet pavement but is actually very slippery ice.
Wear shoes or boots with rubber soles. Form and function before fashion. Bring fancy shoes or high heels to the party and change upon arriving inside.
Walk slowly over ice, take small steps, and leave both hands free while walking on slippery surfaces.
Avoid excessive alcohol use. The initial effects of alcohol include impairment of balance and motor skills. More drinking compounds this effect, increasing the risk of falling on icy or uneven surfaces.
Despite taking extra precautions, accidents do happen. The busy holiday season can contribute to a lack of attention paid to premises safety. If you find yourself the victim of a slip and fall accident resulting in injury, you may be entitled to monetary compensation, and Attorney Leventhal at DLP can help.
###
DLP is a full-service law firm whose Pennsylvania personal injury lawyers are committed to representing clients with compassion and dedication. With offices in Moosic, Kingston, Honesdale and Hazleton, DLP serves all of Northeast Pennsylvania. For a free consultation, call DLP toll free at (877) DLP-9700 or (877) 357-9700.