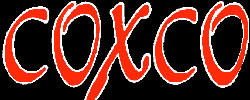 Richardson, TX (PRWEB) December 20, 2012
Coxco Roofing, a leading roofing company in Richardson, Texas, recently announced that it was a 2011 recipient of the Angie's List Super Service Award, a leading national award, honoring excellence among service providers that have maintained a superior service rating. The company has once again met the stringent eligibility requirements in 2012 and is on pace to receive the award again this year.
"We were truly honored to be recognized by Angie's List for the excellence in customer service that we provide," said John Cox, owner of Coxco Roofing. "We are genuinely committed to our customers and to constant improvement and innovation in providing only the best materials, installed by experienced crews to protect your home from the elements."
According to Angie's List, the Super Service Award is the highest honor given annually to companies by Angie's List, and it goes only to those who have achieved and maintained a superior service rating on Angie's List throughout the past year. Super Service Award winners are preferred members because less than 5% of companies on Angie's List meet the eligibility requirements of a superior service rating.
For over 32 years, Coxco Roofing has provided superior customer service in the home remodeling and roofing industry and is committed to providing the same quality roofing services that helped it win the Angie's List Award. Coxco Roofing offers a variety of roofing services, including new roof construction, hail damage and storm damage, roof repair, roof replacement, roof inspections and more. For complete information about all Coxco Roofing products and services, visit their website at http://www.hailhurts.com or call (972) 437-5697.
About the company:
Coxco uses only the best materials installed by experienced crews to guarantee your home from the elements. Coxco welcome insurance, and have staff to accommodate your schedule for simple repairs up to complete replacements. Coxco has an A+ rating with the Better Business Bureau, and is fully insured. For more information, please visit their website at http://www.hailhurtsdfw.com.