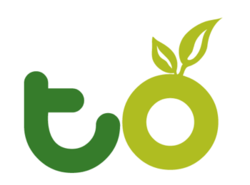 The need for mobile device management has grown so rapidly, and will continue to do so in 2013, that we expect to continue TechOrchard's expansion throughout next year.
Overland Park, KS (PRWEB) December 19, 2012
Mobility has enabled businesses and their employees to increase productivity. As mobile devices become the workplace norm, an increasing number of employees' personal devices are receiving company data right next to the pictures of their kids and their Gmail accounts.
It is this growing "bring your own device" (BYOD) trend in companies that has businesses concerned about the security of their data, the administration and support of devices across many mobile operating systems, and management of the massive influx of mobile devices into the workplace.
TechOrchard helps companies develop their mobile strategy including mobile device procurement, training, management, and security. TechOrchard has experienced significant growth in 2012, bringing over 6,000 devices in the Kansas City area under management, providing over 300 hours of mobile device and workflow productivity training to local businesses and schools, and TechOrchard expects this trend to rapid increase in 2013.
To continue to serve the growing mobility needs of businesses and organizations throughout the Midwest, TechOrchard is pleased to announce the hire of Virginia Franzese as Vice President of Sales and Marketing. Virginia has been a part of Kansas City's business community for the past 10+ years, providing growth strategies, process planning, and business infrastructure design to multiple segments. Virginia serves as the President of KC Roundtable and is Co-Founder of The coderCAPITAL Project. She and her family live in Prairie Village and she is proud to call Kansas City home!
To accommodate its growing team, TechOrchard has recently completed transition to new offices in the Southcreek business park at: 12980 Metcalf Avenue, Suite 320, Overland Park, KS 66213.
TechOrchard is a global mobility management company with Midwestern roots. Whether mobile device management, hardware procurement, private mobile application development, mobile device fleet provisioning, or managing enterprise security in an increasingly consumerized environment, TechOrchard is your trusted mobility partner.