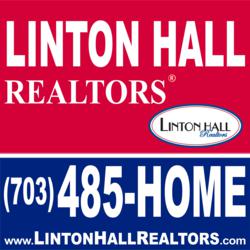 Haymarket, VA (PRWEB) December 18, 2012
A top producing Haymarket VA realtor - Linton Hall Realtors - prepares to close the 2012 business year with the honor or receiving a "Best of Haymarket" award from Haymarket Lifestyle Magazine for "Best Realty Office". The award punctuates a year when Linton Hall Realtors put in place a number of new client services and incentive programs that paved the way for the local recognition as the best realty office in Haymarket, VA.
The Best of Haymarket awards are given each year by Haymarket Lifestyle Magazine. According to the magazine, "Thousands of individual choices were made for businesses, services and organizations." Those receiving the most votes in each category are winners. Being named the Best of Haymarket is a true testament to customer satisfaction and community support.
There are many reasons Linton Hall Realtors is so popular in the minds of Haymarket, VA residents. Linton Hall Realtors implemented a number of Buyer, Seller, and New Construction programs as well as client incentive services that helped propel it to the top of the list for excellent companies.
The Guaranteed Sales Program, for example, is a very popular tool that clients have come to appreciate. For homes in Haymarket, VA, Linton Hall Realtors will guarantee the home sale within a certain time frame, or they will buy the home. Of course, there are various terms and conditions, but it is just another example of how Linton Hall Realtors works with local clients to sell their homes quickly and easily.
In an effort to improve client communications and overall satisfaction, Linton Hall Realtors also implemented a number of website improvements including a community search portal and a recently launched live chat system that aid clients researching to sale their home or to locate homes for sale in Haymarket, VA. By staying on top of the latest technology and using it to help clients buy and sell homes, Linton Hall Realtors is dominating the Prince William County real estate landscape. Between excellent client services and incentive programs to make buying or selling a home easy, it is no wonder that Linton Hall Realtors was honored with the Best of Haymarket.
About Linton Hall Realtors:
Linton Hall Realtors pledge is to provide unsurpassed real estate service. Linton Hall Realtors has been named the #1 selling broker of the year by the Northern Virginia Association of Realtors three times and has billions in real estate transactions to its name. The company has passed the $2 billion in transaction mark and continues to help clients list and buy homes in Haymarket, VA and the surrounding area. For more information visit us at: http://www.lintonhallrealtors.com.