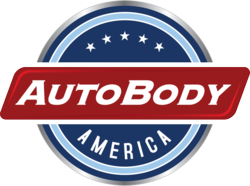 Nashville, Tenn. (PRWEB) December 18, 2012
As the holidays come upon us AutoBody America (ABA) has been making a big push to show their customers how much they appreciate their continued support. The collision repair experts hit the holiday season running by launching a giveaway on their local Facebook pages that will run through the month of December. So far two lucky AutoBody America Facebook fans have been selected as winners. As the month is quickly coming to an end, AutoBody America wants to remind current and future customers that they still have a chance to register and win by visiting their local AutoBody America Facebook page.
Two prizes have already been claimed. Jimmy Sparks of Knoxville, Tenn. won a brand new 16 GB Apple iPad. The most recent giveaway winner was announced on the Collierville collision repair center's Facebook page this past week - Memphis, Tenn. resident Shannon Alfano scored a $300 Visa® gift card to use on a happy holiday spending spree. There is still time for people to register for a chance to win another $300 Visa® gift card on three of AutoBody America's local Facebook pages. To enter the giveaway fans simply need to visit the Collierville, Knoxville or Chattanooga Facebook pages, like AutoBody America and fill out a short contact form.
The auto body repair professionals at every AutoBody America have been happy to connect with customers from all over and are impressed with the amount of buzz this giveaway has generated on their Facebook pages. The giveaway is part of ABA's overall goal to connect with the community and find out ways in which they can provide customers with better repair services while showing a greater appreciation for their business. AutoBody America's leadership states that the mission will not end here. They plan on continuing to seek out fun ways they can connect with customers and learn ways to offer better quality, professional auto body repair services in Tennessee and across the Mid-South.
For more information on AutoBody America and their quick and dependable repair services visit their website to find a location near you, http://www.autobodyamerica.com.