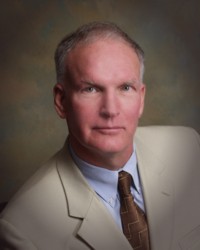 Negotiation Mastery for the Legal Pro teaches Lawyers what They Don't learn in Law School: Negotiation Skills
(PRWEB) December 19, 2012
Los Angeles…….Douglas Noll, master negotiator, award winning lawyer and adjunct professor of law announces the Negotiation Mastery for the Legal Pro online course for lawyers is now approved for California MCLE credits. "After years as a trial lawyer, and achieving expertise in negotiation skills and strategy, I created a comprehensive course that combines years of practical knowledge through this negotiation skills course for lawyers. Colleagues who review this course agree that there is nothing like it in the marketplace, and teaches critical skills that are unmet in law school and on the job training," Noll explains. From engaged self-reflection to conducting risk analysis with the latest and most sophisticated negotiation modeling software, Noll's course instructs lawyers on what it takes to become a masterful negotiator. "Negotiation is not part of the core law curriculum, and the skill set required for effective legal negotiation is generally disdained by academia. Thus, young attorneys are not prepared for the most important skill in lawyering: negotiating on behalf of clients," Noll says.
Aside from the online course for lawyers Noll also educates the public about what to look for in an attorney and outlines the critical questions to ask before hiring one. "Impressive statistics prove that most lawyers fail at negotiation, and take more cases to trial than necessary--instead of applying negotiation and mediation strategies. These tactical errors cost millions of dollars. I am here to educate lawyers, and teach the psychology and mechanics of negotiation—eliminating trial and error and costly mistakes," Noll says.
Negotiation Mastery for the Legal Pro offers 9 hours of California MCLE, including 2 hours of ethics and 1 hour of Elimination of Bias. For pre-launch promotions lawyers receive discounts for early email sign ups. Negotiation Mastery for the Legal Pro takes students deep into the mindset, strategies and subtleties of masterful, settlement-winning negotiation. This course will soon be available to lawyers in the California area. Doug has been recognized as one of the Best Lawyers in America by U.S. News & World Report and is a Northern California Super Lawyer I Alternative Dispute Resolution.
About Doug Noll
Doug Noll is a Distinguished Fellow of the International Academy of Mediators, a Distinguished Fellow of the American College of Civil Trial Mediators and on the American Arbitration Association panel of mediators and arbitrators. Doug was one of the first U.S. mediators certified under the international mediator standards established by the International Mediation Institute based in The Hague, Netherlands. Noll is a board member of Mediators Beyond Borders and is the president of the California Dispute Resolution Council.
He was honored by the California Lawyer magazine as a California Attorney of the Year in 2012 for his ground-breaking pro bono project, Prison of Peace, http://www.prisonofpeace.org.
He is an author of the books Elusive Peace: How Modern Diplomatic Strategies Could Better Resolve World Conflicts (Prometheus, Spring 2011), Sex, Politics & Religion at the Office: The New Competitive Advantage (Auberry Press 2006), with John Boogaert, and Peacemaking: Practicing at the Intersection of Law and Human Conflict (Cascadia Publishing House 2002), and numerous chapters and articles on peacemaking, restorative justice, conflict resolution and mediation. He has mediated over 1,500 conflicts, including business disputes, clergy sexual abuse cases, victim-offender criminal cases, and large litigated cases. His particular interest is in deep, intractable conflicts where emotions run high. For interview contact Inspired Media Communications/ dianeden@centurytel.net (http://www.inspiredmc.com).