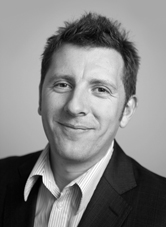 Good managerial skills combined with a proven business process has shown to be a very powerful combination and senior managers are generally very well matched to these white-collar franchise businesses. Our statistics have proven this the case.
(PRWEB UK) 20 December 2012
Franchisingmatters.com has found that 80% of all franchise business candidates in 2012 were from a senior management background. A total of 35 of these candidates made it to the final selection point after being made redundant from their large corporations and all were at a crossroads in their career.
Chris Spenceley, franchisee and Director of Right at Home in Reading is one such person who was made redundant from his managerial role and went on to successfully set up a franchise business in 2012. When Chris found himself seeking a new position he took the opportunity to look back over his career in chartered engineering and assess what he actually enjoyed in his previous roles and what elements he wanted in a new job. Having applied his wish list and finding nothing of interest Chris started to investigate franchise business opportunities and came across Christopher Tansley a MatchPoint consultant at Franchisingmatters.com.
Chris comments, "Christopher spent time profiling my skill sets, business characteristics and current circumstances in order to recommend franchise businesses in which I'd have the best opportunity for success. This was a very important process as the business sector I ultimately decided to invest in was not one that I would have previously ever considered but my skills are well matched and I'm enjoying it immensely.
"I have transferred many of my skills developed in my previous career; despite being in a completely different sector there are a number of parallels which map over each other very well. The fact that I'm very much a 'people person' has helped in business but also particularly in the care industry. Running and organising teams, managing new projects, looking at the established way of doing something and thinking about ways of improving on it have all been beneficial skills."
There is a common misconception that franchises are simply fast food outlets or man and a van set ups, people aren't aware of the wide ranging opportunities in the franchise sector. Franchise businesses today cover finance, production, retail, sales and marketing and service sectors.
Christopher Tansley observes, "Good managerial skills and experience combined with a proven business process has shown to be a very powerful combination and senior managers are generally very well matched to these white-collar businesses. Our statistics have proven this the case. Understandably these highly skilled individuals tend to only consider a change in career after redundancy and are assisted by outplacement services who deliver excellent support and guidance in such circumstances. We are then able to take interested candidates to the next step of profiling and presenting potential best business matches."