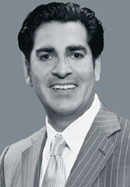 Feel Good About Yourself!
Orlando, FL (PRWEB) December 20, 2012
Board Certified Plastic Surgeon, Dr. Armando Soto, announces the launch of a brand new website for Aesthetic Enhancements Plastic Surgery. Take a peek at the custom designed suite of engaging educational tools created to heighten awareness of the latest and safest practices in plastic surgery.
Signs of aging such as loose, saggy skin, an increase in fine lines and wrinkles, and a change in the overall shape of a formerly svelte figure can all become more apparent and bothersome over time. Fortunately, there are ways to get that sparkle of youth back with the many cosmetic enhancement options available at Aesthetic Enhancements Plastic Surgery.
Easily navigate through the plastic surgery library and learn more about a wide range of services - from plastic surgery procedures and anti-aging treatments to a luxurious spa menu. Schedule a consultation today and leave it to an elite medically trained staff to provide the best options to help refresh, revitalize and rejuvenate.
Want to see some of Dr. Soto's patients' results and hear what they have to say about their experience? Browse the recently updated photo gallery and testimonial page, to view a variety of happy patients' results and hear about their surgical experiences.
Having plastic surgery can be a life changing decision and it is important to have any questions answered by an expert. Visit the Ask the Doctor section to find answers to Frequently Asked Questions or feel free to reach out and contact Dr. Soto directly.
Dr. Soto's goal is to provide patients with safe and reliable information when it comes to plastic surgery. The new website for Aesthetic Enhancements Plastic Surgery was created to mirror the core values of ensuring the highest quality of patient care and satisfaction. With a large and varied experience in advanced techniques for enhancement and reconstruction of the breast and body, Dr. Soto utilizes his expertise to provide his patients with the best possible expectations and outcomes.
So, don't be anti-social, connect with Dr. Soto! Be the first to learn more about the latest and most effective beauty treatments and plastic surgery procedures. Sign up for our newsletter, become a fan on Facebook and follow us on Twitter to receive a daily dose of beauty tidbits.
Also, don't forget to download the new iPhone/iPad App to stay connected on the go. Sign up to be the first to receive special offers, track surgical progress in a private beauty journal, meet the office staff, view Before and After Photo Gallery and more. The new app and website will be Dr. Soto's preferred way of disseminating truthful information on the latest happenings in plastic surgery. Just search for "Orlando Plastic Surgeon" in the App store to get started.
Enjoy the new site, and remember - Life is short... "Feel Good About Yourself!"