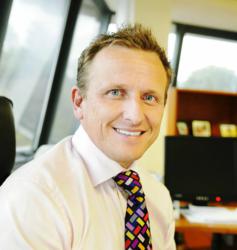 With the continuous development in today's technology, remaining at the forefront of consumer requirements is paramount
(PRWEB UK) 20 December 2012
Autonet Insurance has been working tirelessly over the last 6 months to produce a brand new website for their core home insurance products which launched today. The Staffordshire based broker has offered customer's household insurance since the organisation was founded in 1998. Their current website has been in circulation for the last 4 years, giving people the option to purchase home insurance online.
Having evaluated the overall site, the decision was made to recreate a brand new, purpose built platform to replace the existing site and one that would be more user-friendly and easier to navigate. One of the biggest, most significant changes is with the actual site design. Work has undergone to allow the website to have a responsive mobile focus which means users will be able to access information via hand held devices such as tablets and smartphones, optimising accessibility. Throughout the various pages of the buying process, internet users will see larger tabs and 'check boxes' meaning navigation on such pieces of technology will be far easier to perform.
Managing Director Ian Donaldson commented: "The redesign of our home quote engine was something that needed to be done. With the continuous development in today's technology, remaining at the forefront of consumer requirements is paramount. People nowadays are looking for ease and convenience, so developing our home insurance website to be compatible with hand held devices was an obvious decision to make. The new site will provide customers with a platform to buy home insurance online with extra features and benefits at our lowest premiums. I am confident this will be a great success."
The new website titled 'Homenet' should reduce the amount of time consumers will need to spend on the site due to the complete restructure and added new features. There is more choice for the customer and policies can be tailored to suit individual needs and requirements. Another key feature is the option to include family legal assistance and home breakdown cover to increase the level of protection someone has on their insurance policy.
To begin with, Autonet Insurance will continue to appear on major comparison sites including:
Go Compare, Beat That Quote and Compare The Market with plans to expand on other price comparison sites in the future.