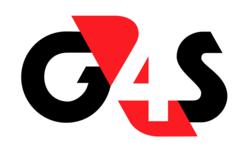 G4S will provide Church Mutual with a comprehensive SIU solution and integrated technologies to drive claims cost savings and reduce risk" said Michael J. Malone, President of G4S Compliance & Investigations
Raleigh, NC (PRWEB) December 18, 2012
G4S Compliance & Investigations (G4S) has entered into a strategic, multi-year contract with Church Mutual Insurance Company to serve as its comprehensive Special Investigations Unit (SIU) partner. Church Mutual provides commercial property and liability insurance, workers' compensation and commercial auto insurance to religious organizations of all denominations. This unique relationship exemplifies how two organizations can combine their talents, resources and expertise to reduce risk, expedite claim settlements and fight insurance fraud.
In its commitment to Church Mutual, G4S will implement a customized SIU solution combined with integrated technologies to deliver unrivaled investigative capabilities and operational efficiencies. To accomplish this, G4S will provide frontline case management through a team of nationwide field investigators, conduct annual fraud awareness training for Church Mutual employees and act as advisors on fraud related matters to maximize claims cost savings. Central to these enhanced capabilities are G4S' dedicated and highly trained licensed professional investigators.
In accordance with the contract, G4S will provide access to its robust reporting suite that will enable Church Mutual to monitor and analyze data across a variety of metrics. The solution provides executives and senior management with an in-depth understanding of the organization's claims cost savings, and the ability to track which types of claims produce higher savings when investigated. It also provides the ability to monitor performance-based outcomes on suspect claims referred for investigation.
"Through our value-added investigative solutions, G4S will provide Church Mutual with a comprehensive SIU solution and integrated technologies to drive claims cost savings, which will reduce risk and serve their needs both today and for many years to come," said Michael J. Malone, President of G4S Compliance & Investigations. "We are honored to be working with this prestigious organization and look forward to helping them achieve their goals."
"We selected G4S due to their strong commitment to regulatory compliance excellence, investigations expertise, coupled with their ability to capture ROI with their advanced Outcome Reporting tool," said Brian Arndorfer, Vice President of Claims at Church Mutual. "The implementation of G4S' integrated technologies and resources will enhance our customers' claims experience by providing faster claims resolution and enhanced results."
About G4S Compliance & Investigations
G4S Compliance & Investigations is a global provider of investigation solutions. Our value added solutions include: Surveillance, Investigations, Fraud & Compliance, Fire, Database and Adjusting. G4S offers a unique combination of best-in-class investigative expertise and integrated technologies to provide clients with customized investigation solutions uniquely tailored to meet their needs. For more information visit: http://www.g4s.us/investigations.
About G4S
G4S is the world's leading secure outsourcing group, specializing in outsourcing of business processes in sectors where security and safety risks are considered a strategic threat. G4S is the largest employer quoted on the London Stock Exchange and has a secondary stock exchange listing in Copenhagen. G4S has operations in more than 125 countries and over 657,000 employees. For more information on G4S, visit http://www.g4s.com
About Church Mutual
For 115 years, Church Mutual has specialized in insurance for religious organizations. Our market also includes religious-related schools, camps, denominational offices, and senior living facilities. We insure religious institutions of all denominations. Church Mutual markets commercial property and liability insurance, including multiple-peril, workers' compensation, and commercial auto insurance.