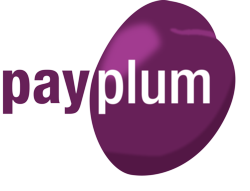 "PayPlum Enterprise PCI supports the industry's highest data security standards for the secure capture and transport of sensitive data, without sacrificing consumer experience and company branding" ---Evan Ruff, CTO & Co-founder
Atlanta, GA (PRWEB) December 19, 2012
PayPlum, LLC has announced that its flagship product, PayPlum Enterprise PCI, has achieved validation and listing of the Payment Card Industry's Payment Application Data Security Standard (PCI PA-DSS) Version 2.0 specification, the most stringent security standard in the industry for personal information protection and e-commerce transactions. By implementing PayPlum's PA-DSS 2.0 compliant software before the October 2013 deadline, which requires merchants to upgrade from any existing PA-DSS version 1.2.1, merchants and software companies can reduce PCI-DSS validation complexity, time and cost for deploying new 'card-not-present' payment applications, while ensuring that their software is more secure. The updated PA-DSS 2.0 standard is in effect for new payment applications until October 28th, 2016.
"PayPlum Enterprise PCI has been developed to support the industry's highest data security standards and ensures best-practice governance for the secure capture and transport of sensitive data, without sacrificing consumer experience and company branding" said Evan Ruff, CTO and co-founder of PayPlum. "This certification clearly exemplifies the company's on-going commitment to ensuring our clients' data is well protected, and our strategy of incorporating the highest industry security requirements within PayPlum Enterprise PCI."
PayPlum Enterprise PCI was designed by software developers and business analysts who are seasoned experts in developing secure enterprise-class software. PCI Compliance challenges for larger enterprise companies are growing in cost and risk to protect cardholder data both in online and back office transactions. "PayPlum's patent pending data capture and transport technology works in tandem with leading payment processor integrations like Chase Paymentech and TSYS to deliver true 'end-to-end cardholder data protection' at a fraction of the risk and cost of self-compliance," added Ruff. "Organizations should always segregate the cardholder data environment to the maximum extent possible, otherwise the scope increases multi-fold, resulting in increased efforts and time. PayPlum Enterprise PCI seamlessly isolates and segments cardholder acceptance at the point of entry without interrupting the session continuity or customer experience."
PayPlum Enterprise PCI software is available for deployment in two different configurations. Merchants can choose to install PayPlum software in their own, secure data center within a smaller footprint, limited access, and vastly reduce PCI scope. Or PayPlum can be installed in a 'ready-to-deploy' private PCI compliant managed cloud environment powered by Layered Technology, Inc. In either deployment, complete UI control and site integrity remains 100% with the enterprise merchant, unlike traditional hosted pay pages, while achieving risk and cost savings up to 80% over self-compliance.
About PayPlum
Founded in 2011 and headquartered in Atlanta, GA, PayPlum has been creating innovative products and services exclusively to protect and secure sensitive consumer data while allowing merchants to maintain full control over their brand and technology infrastructure. PayPlum's exceptional team of experts is dedicated to helping enterprise companies dramatically reduce the scope and costs associated with PCI compliance mandates through effective network segmentation and isolation of all online and mobile touch points that handle sensitive cardholder data. PayPlum's entire suite of secure middleware software is PCI PA DSS Version 2.0 validated by industry leading qualified security assessor, Coalfire Systems, Inc. For more information, please see http://www.PayPlum.com.