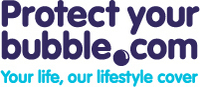 (PRWEB UK) 19 December 2012
Buying a new car comes with excitement and joy, but then the reality of paying for it takes over. One of the necessities in owning a car is having insurance. With many people looking to save money as best as possible, Protect Your Bubble, specialist insurer , has a list of the ten cheapest cars to insure in the U.K.
Car insurance is sold by groups and the lowest group cost is group one. Each of the following cars have group one cover and are small and economical. This is an added bonus because of the high cost of petrol at the pump. What also put these particular cars on the list are the relative ease of replacement parts, runabout quality and motor value.
The first five are all new cars and are small, economical and relatively inexpensive:
1. Fiat Qubo 1.4 Active MPV 5d - The cube looks is in with many young drivers and the outside is illusionary of the room inside. A category two cover with comfort and drive as positive features.
2. Vauxhall Corsa 1.0i 12v ecoFLEX S3d – A category two, it still gets 55MPG in a 1.0 litre petrol engine. Speed demons need to look elsewhere, the slow and noisy engine takes considerable time, 17 seconds, to reach 62mph.
3. Volkswagen Fox 1.2 Urban H/b 3d – Another category one car, it has good performance and is a decent drive. Volkswagen keeps value well, but the design is one you either love or hate.
4. Fiat Panda 1.1 Active ECO H/b 5d – Consider the following facts: cheap to run, good looking, and easy to drive. The Panda is category one, but the small supermini size makes for tight legroom in the backseat.
5. Chevrolet Spark 1.0 H/b 5d – Category one, with an economical 55.4 MPG, it has a small boot and perhaps not as nippy as many young, first time car buyers would like to see.
Protect your bubble appreciates buying a brand new car is for everyone. So for those who may not wish to buy new because of the depreciation on new cars, the following model as three-year used cars are a good deal in for insurance cover.
1. Smart fortwo 1.0 Pure Coupe 2d 2 – Ideal city car, drivers can park this where many may not be able to park. Low emissions and running costs come at the expense of a loud engine.
2. Toyota Yaris 1.0 VVT-i T2 H/b – Most minis are not as mini as they once were, but this model maintains that well. Light and nippy, Toyota remains popular because of its reliability and dependability.
3. Toyota Aygo 1.0 - 62.8MPG in a cute car with low running cost. Five-year warranty with a solid build has a great engine. A category two cover.
4. Citroen C1 1.0i Vibe H/b - A used model that falls into the category one of covers. A three-year old model still gets an impressive 62.8MPG and it drives well with an interior that is not greatly cramped for the minis.
5. Nissan Pixo 1.0 12v Acenta H/b 5d – With a 64.2MPG and the ideal runaround engine, this category two car is no-frills, easy, modern motoring.
Choosing a new car, or a good used one comes with many decisions. Deciding on insurance is a difficult one, but Protect Your Bubble's easy online comparison quote makes it simple. Visit Protect your bubble, get a quote online and make a decision. It is easier than deciding on a car for certain!
About Protect your bubble
Backed by a Fortune 500 company, Protect your bubble is the UK's largest specialist gadget insurer that also offers a wide range of gadget insurance products including iPhone insurance, Smartphone insurance and Laptop insurance. As well as a range of other insurances including motor, home, pet and travel all at great value affordable prices.
Related Links:
Car Insurance - uk.protectyourbubble.com/car-insurance/
Car Hire Insurance - uk.protectyourbubble.com/carhire-insurance
Comprehensive Insurance - uk.protectyourbubble.com/comprehensive-car-insurance-cover.html
Find Us On:
Facebook: facebook.com/ProtectYourBubble
Twitter: twitter.com//protectyrbubble
YouTube: youtube.com/user/protectyourbubble