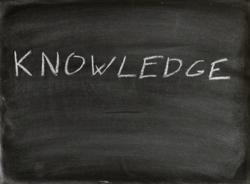 "I welcome this opportunity to partner with such a professional company as MindCross. We share the same ideals of caring about the quality of training which makes this partnership such a good fit." Martin Langley
Harpers Ferry, WV (PRWEB) December 19, 2012
What do 22 of the top 25 insurance companies in the U.S. have in common? They all use Xactware® property insurance claims estimating software. Among Xactware's offerings, Xactimate is the one that is most familiar to property adjusters. Whether it's for CAT work or daily claims, adjusters need to know Xactimate to get deployed.
Unfortunately, for adjusters that haven't used Xactimate, getting up to speed is difficult. Traditionally, adjusters have either tried to learn the product on their own, taken classroom training or attended webinars. These solutions can be time consuming, inconvenient, or ineffective.
WeTrainAdjusters, in partnership with Martin Langley a certified Level 3 Xactimate Affiliate Trainer, is about to change that.
"We've been looking for an online training solution for Xactimate for a long time" says Scott Hutton, Training Director for MindCross Training, the company that created WeTrainAdjusters. "It's a complex, powerful application that can have a steep learning curve. Our students have been asking about an online course for several years. The partnership with Martin finally gives us the type of course we want to offer."
As a professional trainer and licensed adjuster, Martin understands what adjusters need to know to use Xactimate. The course combines video training with a detailed course manual that shows adjusters' practical, easy to learn lessons using Xactimate.
The result is an effective, interactive training experience.
"This is the first true complete real eLearning course of its kind" notes Langley. "It teaches adjusters how to do a typical storm estimate including sketching and graphical estimating."
Like all WeTrainAdjusters courses, the Xactimate training will be available from their website 24/7 using any computer with Internet access. Students work at their own pace, starting and stopping as often as they need to. The training will be offered starting in early 2013.
Companies and individuals interested in learning more about the online Xactimate training can contact WeTrainAdjusters at 304.725.2617. Additional information about other adjuster training offered by WeTrainAdjusters can be found on their website.
About WeTrainAdjusters
WeTrainAdjusters is an insurance-focused area of MindCross Training. Founded in 2001, MindCross Training is a training development company focused on providing various types of cost-effective training and training services. MindCross is currently working with partners in the insurance industry to provide adjusters with the best training available. MindCross is an authorized Continuing Education (CE) provider in Texas and Florida. Additional information can be found at http://www.mindcross.com .
About Martin Langley
Martin has 30 years' experience inspecting properties and is certified with most of the major carriers. He's a Level 3 certified Xactimate Affiliate Trainer, one of only about 60 in the world today. His background as a trainer and adjuster allows him to create effective and enjoyable online courses.