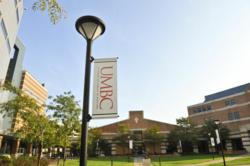 Rockville, MD (PRWEB) December 19, 2012
The Division of Professional Studies at University of Maryland, Baltimore County (UMBC) announced today that it will extend its Biotechnology Master's in Professional Studies Program(MPS) to its campus at The Universities at Shady Grove beginning Fall 2013.
The MPS provides advanced instruction in the life sciences, along with coursework in regulatory affairs, leadership, management and financial management in a life science-oriented business. It is designed to prepare science professionals to fill leadership roles in biotechnology companies or agencies.
"Given the success of our biotechnology graduate program on UMBC's main campus, and The Universities at Shady Grove's ideal location in a region highly concentrated with biotechnology companies, we see a lot of opportunity with this expansion," said Chris Steele, Senior Associate Vice Provost. "By offering this program at The Universities at Shady Grove, UMBC will prepare more individuals for management roles in biotechnology, ultimately helping to advance industry development in the region."
UMBC at The Universities at Shady Grove will host an information session on April 24, 2013 from 6:30-8:00 p.m., where information about the coursework and format of the program will be shared in detail. Prospective students can learn more by visiting: umbc.edu/shadygrove/biotech.
About The Division of Professional Studies
The Division of Professional Studies at UMBC offers a variety of high-quality master's, graduate certificates, special courses and non-degree training programs. Building on UMBC's strength in cutting-edge research and academic excellence, these programs provide relevant skills, knowledge and credentials in high-demand areas of study. For more information, visit: umbc.edu/dps.
About UMBC at The Universities at Shady Grove
The Universities at Shady Grove (USG), located in Rockville, MD, is a consortium of nine universities within the University System of Maryland. UMBC, a public Honors University, is among the institutions at USG. Like students on the UMBC main campus, more than 360 UMBC Shady Grove students benefit from small class size (average of 18), close faculty-student collaborations, and a diverse student population. USG is conveniently located in Montgomery County, a Washington D.C. suburb close to many government agencies, contractors and major healthcare organizations. For more information, visit: umbc.edu/shadygrove