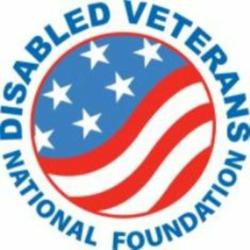 Washington, DC (PRWEB) December 18, 2012
The Disabled Veterans National Foundation, a non-profit veterans service organization that focuses on helping men and women who serve and return home wounded or sick after defending our safety and our freedom, will be visiting Walter Reed National Military Medical Center on Friday, December 21st. The visit will be made by members of the DVNF board.
The visit marks the third consecutive year that DVNF has gone to Walter Reed. This year, 200 Visa gift cards of $100 will be given to wounded warriors recovering from injuries incurred in battle. The holiday gift cards, totaling $20,000, are the organization's way of giving thanks to these members of the armed forces for their selfless service to the nation.
"What these men and women have done for our country is simply incredible," said DVNF President, Precilla Wilkewitz. "This is our way of giving them thanks, as well as a little holiday cheer during this critical time in their lives."
DVNF will tour the rehabilitation facility, and talk with patients and staff of Walter Reed. Board members Precilla Wilkewitz, Lynda Waldroop, Steve Weyher and Mike McNaughton will be in attendance for the visit.
About Disabled Veterans National Foundatio n: The Disabled Veterans National Foundation exists to change the lives of men and women who came home wounded or sick after defending our safety and our freedom. A nonprofit 501c3, DVNF was founded in the fall of 2007 by six women veterans to expand their scope of work within the veteran's community. For more information, visit http://www.dvnf.org.