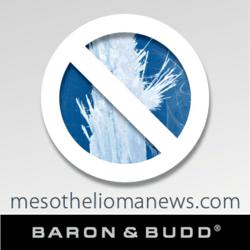 We hope to see this electronic nose continue to develop into something that can greatly aid the mesothelioma community.
Dallas, TX (PRWEB) December 19, 2012
The national mesothelioma law firm of Baron and Budd would like to shed light on a new development in detection methods for cancers such as mesothelioma. A new medical device has been developed by researchers at the University of South Wales, Australia, that will detect malignant mesothelioma in the early stages of patients. According to a study published in the European Respiratory Journal, the device, called the "Electronic Nose," is essentially a breath test that has the ability to differentiate between benign and malignant mesothelioma.
Early detection is paramount to the survival rate of mesothelioma patients, and the breath test could help clinicians more aggressively treat the disease in the beginning stages. According to Deborah Yates, Associate Professor and study team leader of the Electronic Nose, early detection greatly increases the chance of giving patients the right treatment to effectively stop the spread of the disease.
"New innovations in detection methods could lead to greater improvements in the way mesothelioma patients are treated," said Russell Budd, Founding Partner and Managing Shareholder of Baron and Budd. "We hope to see this electronic nose continue to develop into something that can greatly aid the mesothelioma community."
The study of the device conducted breath samples from 18 patients with asbestos related disease, 20 patients with malignant mesothelioma and 42 control subjects. The Electronic Nose was able to detect the disease with an 88 percent accuracy rate.
Researchers from the University of Bari in Italy and the University of Amsterdam developed a similar device last year. The device, called Cyranose 320, detected malignant mesothelioma with an 80 percent accuracy rate.
Mesothelioma is an incredibly aggressive and rare type of cancer caused by exposure to asbestos fibers. Medical researchers have struggled to develop successful treatment methods, and as a result, the disease remains one of the most difficult cancers to treat. In the last 15 years, however, the medical community has rallied and breakthroughs in surgery, chemotherapy and radiotherapy have shown signs of improvement.
Baron and Budd has been a sponsor of Dr. David Sugarbaker, Chief of the Division of Thoracic Surgery at Brigham and Women's Hospital in Boston. Dr. Sugarbaker pioneered extrapleural pneumonectomy, a surgical procedure that marked the first significant treatment option to yield positive results in patient survival rates.
Currently, the non-invasive breath test is still in the early stages of clinical trials. The national mesothelioma attorneys at Baron and Budd will be monitoring the progress of the new testing apparatus closely and will report any new developments in the study. Baron and Budd is remains strident in its commitment to keeping the mesothelioma community informed with the most up-to-date medical information.
For more on the "Electronic Nose" breath test, visit: http://erj.ersjournals.com/content/40/2/448.abstract
To learn more about the developments in immunotherapy for mesothelioma patients, visit: http://clinicaltrials.gov/show/NCT00280982
For more on the mesothelioma law firm of Baron and Budd, visit http://www.mesotheliomanews.com