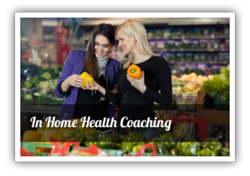 New Lifestyle Weight Loss Program
Chicago, IL (PRWEB) December 19, 2012
TMAIDA PR announces a new program from CHEW, a Chicago based corporate health and wellness company, called "The Lifestyle Program," a three (3) month weight loss initiative.
CHEW a Chicago IL based corporate and health wellness company now has a three month program just in time for the new year to help with unwanted fat and overall health concerns.
Rome was not built in a day, CHEW owner Jessica, a certified Health Coach and healthy living expert, has created a program called the Lifestyle Program. The program builds on a firm foundation, just in time for the new year.
For more information on the new program head over to CHEW at: http://www.jmchews.com/services
About CHEW
CHEW (Complete Health Education and Wellness) was founded by Jessica Marie, a Certified Health Coach and Healthy Living Expert. Providing holistic health and wellness for individuals since 2007, Jessica Marie strives to give people healthy lifestyles whether they are at home or in the workplace. CHEW offers health programs, interactive workshops, and Chicago Food, Fitness & Fun Tours for individuals and corporations.
For more information about CHEW, call the company at 773-717-2439(CHEW) or visit the website at http://www.jmchews.com.