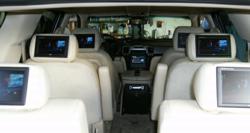 Soundiego also offers other specials on car alarms, car DVD players, and satellite radio, but the complimentary car stereo installation has been very popular with our customers.
San Diego, CA (PRWEB) December 20, 2012
Soundiegoonline.com is a car stereo installation store that has been serving the city of San Diego for over two decades. For anyone who is looking to enhance his or her vehicle electronics throughout the New Year, Soundiego is offering free car stereo installation with the purchase of a Sony Stereo Special while supplies last. To check on the details of the special please visit http://www.soundiegoonline.com/.
"Soundiego also offers specials on car alarms, car DVD players, and satellite radios, but the complimentary car stereo installation has been most popular with our customers," says James Kim, the store's owner.
Soundiego has a specialized team ready to get any type of installation done. All of Soundiego's technicians have over 8 years of experience in car installation. With their knowledge on vehicle electronics, Soundiego can properly install any after market car stereo with existing factory systems. They also have the capability to re-engineer the vehicle's entire interior around the audio or video system.
Soundiego has competitive pricing in all price categories, making them a leader in car audio systems and one of the San Diego car alarm installation leaders.
"We make it our number one priority to keep up with technology and provide excellent customer service for our new and existing customers, it's what keeps our business growing," says owner James Kim. "We like to offer different specials to accommodate all our customers."
In addition to specializing in car audio installation, Soundiego also offers car video and car security installations. When Mr. Kim was asked, what can one expect when they visit his storefront in San Diego, Mr. Kim replied, "When someone comes in the first thing we do is listen to their needs and concerns. Then we suggest different media systems depending on their specifications."
Soundiego is one of a few authorized dealers for Alpine Stereos in San Diego, Focal and JL Audio in San Diego area. Soundiego has a large variety of audio, video and security systems all with the latest technology. They also offer custom motorcycle stereo installation. A lot of the custom work is showcased on Soundiegoonline.com for new and existing customers looking for custom car installation. From a stereo, DVD player, digital media receiver, or to a satellite radio receiver, Soundiego has the knowledgeable team to find the right solution for any car audio installation.
"When searching for any type of car installation, it is important to go with a professional installer, like us because there is much more to a car installation than just taking off the existing equipment and replacing it with a new one," says Mr. Kim. "There are a lot of components, rewiring and replacing of interior panels that need to be installed correctly. It's better to have it done correctly the first time, than having to bring your car in to fix possible damage done by doing it wrong, that cost much more in the end."
About Soundiego:
Soundiego first opened its doors in 1991 by James Kim. Soundiego has been serving Central San Diego for more than 20 years. The company specializes in car audio, video, and security equipment and installations. All technicians are certified in MECP Certification and Factory Training Certification with over 8-10 years of experience. Soundiego is the only authorized dealer for Alpine, Focal, Sony, Pioneer, JL audio, Kenwood, Viper, and Clifford in the central San Diego area. Other services they offer include: window tinting, and custom car installation jobs. For people looking for a car stereo on a budget or even a high end, Alpine car stereo in San Diego, Soundiego will suite your car stereo needs.