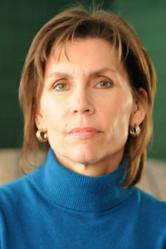 When the community is ready, Give an Hour plans to step up and offer mental health services to anyone, including young children, affected by these tragic events
Washington, DC (PRWEB) December 18, 2012
Give an Hour, a national nonprofit organization providing free mental health services to members of the military, veterans of Iraq and Afghanistan, their loved ones, and their communities, is expanding its reach to include victims, families, teachers, and first responders dealing with the aftermath of the tragic shootings in Newtown, Conn.
"We will learn more details about this situation as things unfold in the coming days and weeks. When the community is ready, Give an Hour plans to step up and offer mental health services to anyone, including young children, affected by these tragic events," says Dr. Barbara Van Dahlen, founder and president of Give an Hour. "With hundreds of licensed mental health professionals in the Connecticut area, Give an Hour has the capacity to help those who are experiencing grief, loss, and anxiety as a result of this horrible tragedy, and we want to do our part," adds Dr. Van Dahlen.
Mental health professionals interested in joining Give an Hour can complete an easy online form at http://www.giveanhour.org.
Those seeking help from Give an Hour can visit http://www.giveanhour.org and click on "visitors" to locate a provider in their area.
About Give an Hour
Give an Hour is a nonprofit 501(c)(3), founded in September 2005 by Dr. Barbara Van Dahlen, a psychologist in the Washington, D.C., area. The organization is dedicated to meeting the mental health needs of military personnel, their families, and the communities affected by the ongoing conflicts in Iraq and Afghanistan. Currently, Give an Hour has approximately 6,500 providers across the nation—in all 50 states, D.C., Puerto Rico, and Guam—with more volunteer mental health professionals joining its network every day. In addition to counseling, providers also consult to schools, first responders, employers, and community organizations. Give an Hour has already provided over 74,000 hours of free service, valued at more than $7.4 million. To learn more, visit http://www.giveanhour.org or http://connected.giveanhour.org.