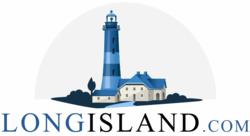 In an effort to help combat the serious mold problems that many homeowners face after Hurricane Sandy, LongIsland.com has created informative guides on safeguarding health, and protecting the home from the potentially lethal problem.
Kings Park, NY (PRWEB) December 20, 2012
Although it has been over a month since Hurricane Sandy struck Long Island, the effects of the storm are still being felt by many residents, and although massive headway has been made in cleaning up the aftermath, there is still a major health threat Long Islanders are facing – toxic mold – a byproduct of the water damage that countless local homes have endured. In an effort to educate the public about this serious health issue, and help homeowners avoid and eradicate this problem, LongIsland.com has compiled a guide of information on how to detect, discourage, and safely clean up or contain mold, as well as the serious health effects that mold can have.
This information is vital for both residents, and relief workers who may be unknowingly exposing themselves to mold, which can cause serious health problems such as asthma, a weakened immune system, respiratory issues, infection, and in extreme cases, even death. Knowing the warning signs of mold growth, and the symptoms of illness brought on by exposure to mold will help locals safeguard their health, and prevent further mold damage to their home by stopping the growth effectively. Mold can be hard to detect, and it is not always visible to the naked eye – often times, it grows in the dampened walls that have been exposed to water. According to the EPA, acting quickly should be the first line of defense – often times, mold will not even begin to grow for 24-48 hours, giving homeowners a small window of time to prevent mold from infiltrating their home after water damage.
LongIsland.com's Mold Prevention & Control Guide includes tips and helpful information from the EPA, the National AG Safety Database, US National Library of Medicine, the CDC, as well as numerous additional resources that outline the warning signs, and serious consequences mold growth can have on both buildings and the human body. Across the board, health officials agree – it is vital to act quickly in order to clean up and contain a mold problem, and prevent prolonged exposure to avoid potentially serious or lethal health issues.
In an effort to help contain and eradicate the serious mold issue plaguing the entire region, LongIsland.com utilized its status as a top community resource to spread the information about mold toxicity and cleanup, and make more locals aware of this serious issue. As Long Island continues to recover from Hurricane Sandy, locals can turn to LongIsland.com for the latest news updates, as well as comprehensive guides and resources such as the Mold Prevention & Control Guide, which provides Long Islanders with the vital information they need to protect their health, and homes from further damage.