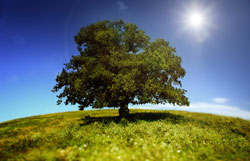 Manhattan, KS (PRWEB) December 21, 2012
Dr. Energy Saver of the Heartland is proud to announce its certification as a member of the Dr. Energy Saver network, expanding its services to home energy audits and related energy services. As members, Dr. Energy Saver of the Heartland is committed to helping customers improve their home's energy efficiency while cutting energy costs.
To meet these goals, they focus on the house as a system with an energy audit: they recognize that many working parts make up the system and when one of the parts is not working, the system, the house, is wasting energy and money for the homeowner. To remedy these conditions, the experts at Dr. Energy Saver of the Heartland begin with a home energy assessment to diagnose exactly where and how energy is being used and lost. This allows them to prescribe a master plan to improve the home's energy usage and, in turn, provide the homeowner with cost savings and a healthier, more comfortable living environment.
Owner Joe McGraw began his business three decades ago, providing restoration and reconstruction services, and has guided the company's growth with a focus on excellent work and exceptional client service. The full-service energy contracting business now offers energy audits, all types of insulation, window and door replacement, and both residential and commercial roofing spray foam.
Active in their local community with charitable organizations, Dr. Energy Saver of the Heartland also participates in the National Association of Home Builders, the Better Business Bureau, the local Chamber of Commerce, and Flint Hills Area Builders Association.
Dr. Energy Saver is a national network of the best home energy performance contractors in the country. All members receive on-going training in the finest energy-saving solutions available in the industry.
Dr. Energy Saver of the Heartland offers their services in the greater Topeka area including Salina, Fort Riley, Manhattan, Abilene, and surrounding towns.