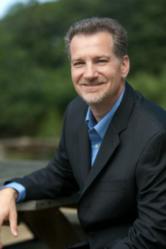 Duggan's seminars include "Value Stream Flow for OpEx" and "Creating Mixed Model Value Streams"
North Kingstown, Rhode Island (PRWEB) December 19, 2012
The Institute for Operational Excellence, the leading educational center providing training and innovative products for achieving Operational Excellence, announced today that founder Kevin J. Duggan will lead two lean workshops on February 14, 2013, at the co-located tradeshows Automation Technology Expo West and Pacific Design & Manufacturing in Anaheim, CA.
Duggan's sessions will take place during the Advanced Manufacturing Seminars portion of the events, a new feature at the shows this year designed to give attendees practical information on designing a modern factory floor, rapid manufacturing, and lean manufacturing.
Duggan's seminars, titled "Value Stream Flow for Operational Excellence" and "Creating Mixed Model Value Streams," will enhance participants' understanding of lean flow and how to achieve Operational Excellence through interactive activities and demonstrations. Attendees will learn how to map the flow of value to the customer and lay out a roadmap for applying the lean guidelines to their manufacturing operations, no matter how complex.
"These two tradeshows feature game-changing education geared toward maximizing productivity and profitability, and I'm honored to further their goal by empowering attendees with the complete tool kit they need to achieve Operational Excellence," said Kevin Duggan, founder of the Institute for Operational Excellence.
Event registration and information for is available at http://www.instituteopex.org.
# # #
The Institute for Operational Excellence is a recognized leader and expert resource for organizations and individuals who want to design their enterprise to achieve Operational Excellence. Their renowned faculty has helped hundreds of global companies – from startups to Fortune 500 firms – with a wide range of offerings including training events, online teaching, conference speakers and informational articles.