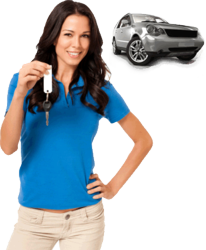 Greenville, SC (PRWEB) December 18, 2012
At this time of year, everyone is looking to turn over a new financial leaf. With the stress from the holidays and trying to keep up with bills and manage one's credit, getting into good financial health plays a key role. With one's financial health in mind, Valley Auto Loans offers several survival tips for one's financial health in the coming year. http://valleyautoloan.com/ways-to-help-you-manage-your-finances/
Many times, during the holidays, one's financial health comes into question and becomes stressful and haunting. The time is now to take stock of one's finances. Valley Auto Loans, a leader in assisting those who have struggled financially in these hard times, offers various tips to help improve one's credit health. Valley Auto Loans offers 24 hours auto loan processing for anyone looking to finance an automobile, making the process of getting a car loan as easy as clicking a mouse.
To apply for an auto loan today visit http://valleyautoloan.com/apply-now2/
For anyone with a not-so-great credit history Valley Auto Loans is a service company that specializes in bad credit and no credit auto loan applications. They boast one of the simplest and easiest applications online and they offer a 100% application acceptance guarantee!
About Valley Auto Loans
Valley Auto Loans is the #1 provider of national and local auto loans. Our approval process is fast! We understand that it can be embarrassing and frustrating to not be able to qualify for a car loan or student auto loan that would enable you to purchase the proper vehicle for you or your family. The approval process starts with the car lender. We provide people with the best auto lender network. Get approved for an auto loan fast! Drive your dream car.