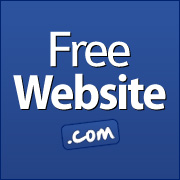 New York, NY (PRWEB) December 20, 2012
Industry-leading website provider FreeWebsite.com published an article today articulating the need for a cheap website in today's world. More specifically, the article addresses just how FreeWebsite.com is leading the way in addressing this need.
"A growing number of business transactions are conducted online every day," said a FreeWebsite.com representative. "Businesses need websites in order to engage with this online world, but the cost of hosting and acquiring professional website design have risen. This puts businesses in a difficult position."
By offering cheap websites to today's professionals, FreeWebsite.com helps businesses stay competitive both on a local scale and in a global marketplace. The company cites cheap website availability and ease of use as the key to its success.
"It does not matter the size of your business or how large your market is," said the representative. "Today's consumer expects a website. Many consumers now search online before resorting to asking a friend or family, and owning a website is the surest way to end up in search results."
To read the article, visit: http://www.freewebsite.com/cheap-website/
FreeWebsite.com offers both free and paid packages to today's professionals. Small businesses find that FreeWebsite.com presents a scalable solution for forming an online web presence.
About FreeWebsite.com: FreeWebsite.com breaks down barriers to website ownership by providing attractive, easy to maintain websites, complete with content, at a low price. To learn more, visit FreeWebsite.com.