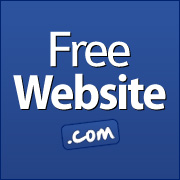 New York, NY (PRWEB) December 19, 2012
FreeWebsite.com published an article in its blog about how business owners can take their businesses in a new direction and experience increased profitability by owning cheap websites.
"In today's fierce market, businesses are competing with each other in order to get noticed by consumers. Whether you are offering a product or a service, there is no better way to enhance your visibility than by owning a website," said a FreeWebsite.com representative.
FreeWebsite.com offers businesses with the opportunity to own cheap websites that will enable them to establish an identity online and build credibility instantly. Moreover, business owners will be able to keep customers up-to-date about their latest deals and specials. Print campaigns can be expensive, tedious, and ineffective. A website can afford a business owner with a cost effective and sustainable marketing option by reaching out to potential customers 24/7.
By availing of this offer from FreeWebsite.com, business owners can have instant access to a variety of templates, easy-to-use web content editor, free web hosting and a choice of domain names. In the current economic situation, business owners can use the power of cheap websites to turn around their businesses radically.
To read the article, visit: http://www.freewebsite.com/cheap-websites/
About FreeWebsite.com: FreeWebsite.com breaks down barriers to website ownership by providing attractive, easy to maintain websites, complete with content, at a low price. To learn more, visit FreeWebsite.com.