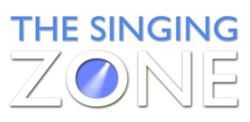 Beverly Hills, CA (PRWEB) December 20, 2012
Los Angeles based vocal coach, Per Bristow, creator of the online singing program Sing with Freedom and TheSingingZone.com recently released a video interview entitled, "78 Year Old Learns to Sing and Find Magic," in which Bristow interviews an elderly singer who decided to try his online singing lessons in order to reconnect with a childhood passion. The interview showcases how it is possible not only to learn and grow at any age, but to enjoy the process of doing so.
The older man in the video, shares his the story of a childhood experience in England with a choir leader which left him emotionally scarred. He describes how it hurt his psyche and emotional state tremendously. From that moment on, the man truly believed he could not sing and in fact, would never sing. This is a painful belief to harbor if singing is indeed an existing passion. Both of these beliefs, as demonstrated in the video, are eventually proven completely untrue. It highlights the notion of letting one's past unnecessarily dictate one's future.
"So many people have experienced childhood blows," states Bristow, "but we cannot let them become the whole truth and dictate our joys and passions in life. Anyone can sing, and so I find this story inspiring."
Clearly, this man found his way back to his passion, albeit much later in life and therefore the video also serves in part, as a cautionary tale to those watching who may identify with this man's narrative. The content implies that it is never too late to learn, so that wherever you may be, you should not wait any longer. The man approached the new vocal techniques with a strong beginners mindset and set aside all self-consciousness, which is an essential ingredient in order to quickly make progress with something.
Bristow remarks, "My methods really encourages students to give themselves permission, to stop caring if something sounds 'good' or 'right,' which is all results oriented, but to rather focus on engaging fully in the process of learning how to sing better."
Bristow's methods in his Sing with Freedom program delve into building a deep physical awareness of the voice. It is through that awareness that allows a student to create a sense of confidence and fun as they are concerned mostly with the sound feeling good. It is the lack of self-judgement that has allowed this singer to really expand his voice - as he explains, his range has improved greatly as well as his physicality and even his breathing patterns while not singing. The story comes full circle as the man explains his current involvement in a choir and states, "If I started at 78, then anybody can do it, anybody."
Per Bristow is a vocal and performance coach based in Los Angeles, California. He is the creator of The Singing with Freedom program and The Bristow Voice Method - the method that for more than 15 years, has empowered thousands of singers and speakers from over 100 nations to repair, build and free their voices. "The Bristow Voice Method is designed to bring the individual to significantly greater levels of well-being, self-confidence, creativity and health, in addition to dramatically and rapidly improve communication, presentation and performance skills." For more information on any of these programs, please visit http://www.TheSingingZone.com or http://www.PerBristow.com.