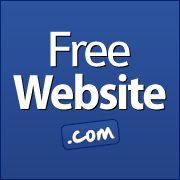 New York, NY (PRWEB) December 20, 2012
Industry leader FreeWebsite.com, a low-cost website developer, announced the release of an article introducing their chiropractor website templates. Chiropractors, like many service providers, often overlook the importance of a website, reasoning that they cannot see patients and provide patient care online. However, the experts at FreeWebsite.com disagree.
"More than 85% of people conduct their research online," said a FreeWebsite.com representative. "They expect to find more than a name and address when they are searching for a chiropractor. They want to know who are you, what kind of education you have and your patient care philosophies. They want to see who works for you and what your offices look like."
"Our chiropractor website templates provide any chiropractor with an easy, low-cost way to reach out to potential patients with this information," the representative continued. "In today's economy, it is very important to use all the tools at your disposal to reach customers. The internet is a useful resource and chiropractors need to take advantage of it."
For more information on the chiropractor website templates and all the services available on FreeWebsite.com, visit their website.
To read the article, visit http://www.freewebsite.com/chiropractor-website-template/
About FreeWebsite.com: FreeWebsite.com breaks down barriers to website ownership by providing attractive easy to maintain websites, at a low price. Visit FreeWebsite.com for more information.