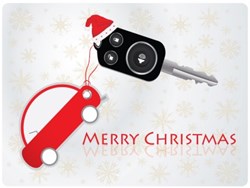 Greenville, SC (PRWEB) December 26, 2012
How often does a car loan institution offer sound financial advice for their customers? That is certainly not the norm in today's society. Car Loans Search, the premier company in auto loan financing, is pleased to lead the way in offering customers advice on how to improve credit. Regardless if it is preventing bankruptcy or recovering from a previous one, Car Loans Search can help improve credit scores with great advice. This is especially important as the holiday season comes near and spending increases.
This holiday season is the perfect time to get an assessment on how to improve credit for the coming year. It is a good idea to get a financial assessment before seeking out loans or financial assistance. Enter Car Loans Search. They operate from the premise that no one benefits from bad financial health, no matter who they are. David Anderson, CEO of Car Loan Search, is happy to offer advice on improving financial health for 2013 and beyond.
http://carloanssearch.com/ helps their customers by offering loans from varying lenders who compete for the opportunity to help, no matter what the customer's credit history is. Car Loans Search has helped many customers drive away in the vehicle of their dreams with a new perspective on how to improve their financial health and therefore better their chances for other financial opportunities.
To apply for a loan today visit http://carloanssearch.com/apply-now2/
About Car Loans Search
Car Loans Search is the #1 provider of national and local auto loans. Our approval process is fast! We understand that it can be embarrassing and frustrating to not be able to qualify for a car loan or student auto loan that would enable you to purchase the proper vehicle for you or your family. The approval process starts with the car lender. We provide people with the best auto lender network. Get approved for an auto loan fast! Drive your dream car home. Car Loans Search will never turn anyone down.