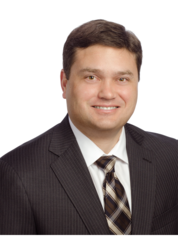 Richmond, Va. (PRWEB) December 20, 2012
Williams Mullen is pleased to announce that Thomas W. "TJ" Aldous Jr. has joined the firm as a partner with the Private Client & Fiduciary Services Team.
Aldous has extensive experience in trust and estate law, having practiced at two AmLaw 100- ranked law firms: McGuire Woods in Richmond and Baker & Hostetler in Denver, CO. Most recently he practiced tax and business planning law in the Charlottesville area where he also ran as a candidate for the Virginia State Senate in the 25th District in 2011.
While in Colorado, Aldous advised high net-worth clients on how to create and administer self-settled spendthrift trusts, a form of trust that benefits the creator of the trust. He also has experience working with family offices – private companies to manage the trusts of an entire family - for his clients. Aldous can also counsel clients on charitable conservation donations and the use of Virginia land preservation tax credits, and he has worked on a very large charitable donation in Virginia that received land preservation tax credits.
"We are fortunate to have TJ's trust and estate law experience at the firm," said Farhad Aghdami, chair of the Tax Practice at Williams Mullen. "With tax laws changing constantly, it's more important than ever to have seasoned attorneys like him to advise our clients."
Aldous earned his masters of laws in taxation from the New York University School of Law and is a graduate of Brigham Young University and the University of Kansas School of Law. In 2012, Aldous was named a "Rising Star" by Virginia Super Lawyers.
About Williams Mullen
Williams Mullen provides comprehensive legal and government relations services that help grow the business of our clients and the economy of our region across North Carolina, Virginia and Washington, D.C. As an AmLaw 200 firm, our attorneys and consultants strive to find the answers and solutions that help clients grow. Putting our clients' needs first has been the foundation of our approach since the firm was founded 103 years ago. Visit us at http://www.williamsmullen.com.