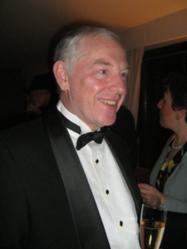 We are making the right decisions today to continue growing a great company well into the future, helping everyone to win.
London, UK (PRWEB) December 19, 2012
Global Strategy Connections Ltd & it's new subsidiary Commodities Global Group recently connected with a partner in China. The China company reaches out and connects with high end users of commodities in China. China not yet follows the rules and expectations of the rest of the world. China is a growing commodities eating dragon that admittedly cannot be stopped. The second largest (some say "the largest") economy in the world still has a lot of growing to do. That growth will consume massive amounts of commodities. Global Strategy Connections Ltd, with it's High Growth leader Wayne Stanley, has signed a contract with a company in China, created, owned and operated by Chinese to collaborate together and to develop a strategic strategy to funnel commodities purchases through their company. In a very short time, they have been able to bring in two LOIs that are presently being processed, for coal. Interest has been developed for Iron Ore, DRI and Copper, as well as LNG and Crude Oil. Global Strategy Connections Ltd has contacts, agreements & partnerships with coal mines as well as Iron Ore, Copper, Magnesium and Petroleum producers around the world. They are also active in the facilitating of financing opportunities and the acquisition of mining properties.
The combination of having Wayne Stanley, who has been in the fast passed, service oriented and reliable, brokerage business most of his life, along with the new partner in China with strength in Commodities and Finance knows the market and not only knows the culture but is part of the culture, creates a collaboration that is ready to forge ahead, providing clients not only in Asia, but in Europe and the Americas as well a reliable source for their critical commodities requirements.
Mr. Stanley stated, "This is the basis of the beginning for Commodities Global Group. We are quickly and efficiently aliening key players in India, Indonesia, South Africa, Australia and North & South America to respond quickly and cost effectively to the buyers needs for the products the world economies depend on to grow. We are making the right decisions today to continue growing a great company well into the future, helping everyone to win. A significant problem in the commodities business today is the unstructured nature of doing business. We see a bright future for us to bring mines and users together to create a trusted bond for each others benefit. It is a huge challenge, but a huge opportunity for those who join us to create better business and a better world."
Any serious buyer or seller of commodities is encouraged to contact the company by eMail or phone to learn how they can do better business through Global Strategy Connections Ltd & Commodities Global Group.
Who is Global Strategy Connections Ltd:
Welcome to Global Strategy Connections Ltd. We have solutions for businesses and individuals that will affect their quality of life, their profitability and ability to grow in this ever changing and challenging environment. We are dedicated to those people who are willing to work smart to make a better life for themselves, their families, their communities and perhaps for some, to make a better world.
We are dedicated to providing companies and individuals with quality, reliable information, products and services. We have knowledgeable backgrounds in the types of businesses presented to you. To begin, searches are made in a variety of ways, then research is done on the companies and products we make available. We develop a personal relationship with the providers so we know who they really are and their products and services live up to what they say and they can be trusted. A lot of work (years) have gone into each company here and we believe we have some of the best companies in their field that can offer quality solutions to you or your company to increase profits, save money and make you and your company more efficient.