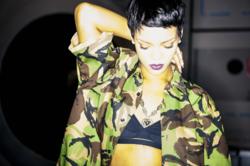 On-Demand streams from social media services, such as YouTube, account for more than 37% of Gotye's online impressions.
Baltimore, MD (PRWEB) December 19, 2012
RadioWave has published its 7th-annual Internet Broadcast Year In Review Charts, naming Gotye's "Somebody That I Used To Know" the Internet Record Of The Year for 2012. The single dominated Internet broadcast and on-demand services during the period, surpassing over 1 billion total online impressions. A cross-format chart hit, the track was also the top online single at the Alternative Rock and Pop formats, as well as for all of the monitored USA-based radio broadcasts.
On-Demand streams from social media services, such as YouTube, account for more than 37% of its online impressions (YouTube alone accounted for 350 million impressions), while tracking from over 1,600 online broadcasting sources indicate the title had been "on the air" more than 460,000 times throughout the monitoring period. Among online broadcasts, the single also performed well in Canada, finishing at #2 behind Maroon 5's "Payphone" (Octone / A&M ).
Carly Rae Jepsen followed close behind with parody-favorite, "Call Me Maybe" (Interscope). The song of the summer received more than 331,000 plays and 843 million impressions over the year. One Direction finished at #3 with "What Makes You Beautiful" (Six Gund). The previously mentioned Maroon 5 placed at #4, and Artist Of The Year, Rihanna, rounded out the top 5 with "We Found Love" (IDJMG). Rihanna placed seven titles on the RadioWave 100 chart throughout 2012, achieving more than 1.2 million online plays.
Other online broadcast highlights include:

It was a good year for Country, and specifically Eric Church, whose "Springsteen" (EMI Nashville) topped the Country Tracks chart.
Chevelle topped the Rock chart with "Face To The Floor" (Epic).
Jazz lost a few online stations, but Boney James still managed to place two singles in the top 10. His "Contact" (Verve Forecast) was the top Jazz track for the year.
Kelly Clarkson did the same at Adult Hits, where What Doesn't Kill You (Stronger) (RCA Records) was the #1 single.
RadioWave is your peak into the popularity of online music. The remainder of the RadioWave year-end charts can be found on the http://www.radiowavemonitor.com site.
RADIOWAVE MONITOR
RadioWave electronically monitors more than 1,600 online broadcast and social media on-demand services in seven major formats; Alternative, Adult Hits, Pop, Jazz, Rock, Rhythmic and Country. Launched in 2003, RadioWave uses custom-built monitoring technology that provides on-the-air music detection services, which track and report play details on nearly 2 million titles per day. At the conclusion of each monitoring cycle, RadioWave publishes a comprehensive suite of online play and streaming charts that keep users informed about the music and artists currently trending online. It is compatible with all major online broadcast groups in the United States and Canada. In late 2012, RadioWave expanded its services into the UK online broadcast market.