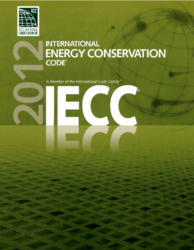 While we believe these changes are a great step toward improving the long term efficiency and durability of our homes; adjusting to the changes as a builder, contractor, or anyone in the market, can be challenging
Chicago, IL (PRWEB) December 19, 2012
All new residential construction projects, (for both new and existing homes), in the state of Illinois will be forced to comply with new IECC 2012 building code changes which go into effect on January 1, 2013. To ease this transition, Priority Energy will offer a series of IECC 2012 training sessions, led by Robert Schildgen, owner of Priority Energy, which will explain the changes in air sealing, duct leakage, pressure tests, hot water systems, insulation and ventilation requirements.
Developed for code officials, architects, engineers, builders, contractors, manufacturers and others in the construction industry,Priority Energy's IECC 2012 training will consist of a series of one day courses covering the essentials of the new code:
Performance vs. prescriptive methods of meeting compliance and using energy modeling
software.

New envelope tightness standards; mandatory whole house blower door tests, more
stringent duct leakage tests, etc…

New Mechanical Ventilation Requirements; design, selection, installation and testing.
New Domestic Hot Water (DHW) distribution requirements.
All sessions will include ways in which builders can more easily and affordably meet these requirements. Courses are approved for BPI CEUs and some will also qualify for ALA credits.
Robert Schildgen, a member of the ICC and a consultant on the new building code standards, has met with builders and city officials across the state of Illinois to clarify the more stringent requirements and to discuss new techniques available to help builders meet the increased efficiency standards. "While we believe these changes are a great step toward improving the long term efficiency and durability of our homes; adjusting to the changes as a builder, contractor, or anyone in the market, can be challenging… almost overwhelming," says Mr. Schildgen. "IECC 2009 brought a lot of changes and IECC 2012 brings even more; we feel for the code officials and builders."
Mr. Schildgen has over 25 years of experience in the residential construction market. He is a certified BPI auditor and instructor, as well as a HERS Rater, RESNET trainer and Quality Assurance provider. Robert is an engineer with an MBA from the University of Chicago.
The first IECC 2012 Training Session begins on Friday, January 11, 2013. For the complete training schedule, including BPI and RESNET certification training dates, visit http://www.priorityenergy.com. On line, early registration is encouraged.
Please note: Some of these sessions are offered in conjunction with MEEA's 2013 Building Science Training Series. However, the location for all above classes is at Priority Energy's Training Center in Park Ridge, IL.
Since 2009, Priority Energy has been providing home comfort and energy efficiency solutions for residential and commercial properties. Their services include energy audits and efficiency testing, training for energy efficiency professionals, diagnostic equipment sales and distribution, as well as specialty services including Aeroseal, Ventilation design/sales/service and EnviroDri exterior weather barriers. The company's highly trained experts have close to 100 years of building performance, building science, engineering and home comfort experience.