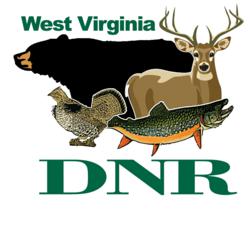 Parks blend traditional play and recreational trends for outdoor-use options over the course of a lifetime.
South Charleston, WV (PRWEB) December 19, 2012
Outdoor games, school recess and park playgrounds are all part of growing up regardless of the decade or the generation. What better way to experience the fun than at West Virginia State Parks and Forests. "Parks blend traditional play and recreational trends for outdoor-use options over the course of a lifetime," said Ken Caplinger, parks chief. Take advantage of these activities and sports and discover more online.
TAKE A HIKE (OR WALK)
"Get outdoors and enjoy every season," said Jim Phillips, naturalist at Pipestem Resort State Park. "Any day I can take a walk or hike and see an eagle or songbirds, spy a turtle or a bat, is a great day." The West Virginia State Park Hiking Program invites individuals to explore the 800-plus miles of hiking trails in the system. Trails range from shorter paved trails to scenic overlooks to challenging treks. For a $10 registration fee, each participant receives trail maps and a mileage log card. The first reward -- a hiking stick -- comes when reporting 25 miles logged.
DISC GOLF GONE WILD
Call it Frisbee Gone 21st century or Golf Revisited, disc golf is a growing outdoor recreation pursuit. The spinning plates today are targeting special baskets designed for disc golf courses. Five disc courses are in play in the state park system: Greenbrier State Forest, Tomlinson Run State Park, Chief Logan Recreation Center, Pipestem Resort and Stonewall Resort. "Anyone can play disc golf. If you get tired, sit down, relax and start again when you can. No one has to keep score if they don't want to," said Greenbrier State Forest Superintendent Jeff Layfield.
GEOCACHING
In a generation of global positioning it is difficult to not be found. But caches placed by geocachers are sometimes elusive even with today's technology. Clinton Cochran, Superintendent at Babcock State Park, is a geocacher. "My children enjoy it because they get to be a treasure hunter and use technology. It gets us outdoors and moving."
State parks in West Virginia have a cache placement program that requires a few basic guidelines be observed.
GOLF
Five state parks feature 18-hole golf courses: Pipestem, Twin Falls, Canaan Valley, Stonewall and Cacapon resort state parks. Golf is available as daily play, packaged with accommodations and golf play or with the purchase of a season pass. "Golf is an activity that can be a lifetime of fun and fellowship with family and friends" said Brian Wetzel at Twin Falls State Park.
MOUNTAIN BIKING
Watters Smith, Twin Falls, and two rail trails, North Bend and Greenbrier River Trail, along with most state parks, have trails open to mountain bike use. Kanawha State Forest has specific trails for bike use. The Mountain State Mountain Bike Association schedules several events at the state parks including the Chainring Challenge at Little Beaver State Park. A Lunar Cycle planned by the park superintendent at Watters Smith is a moonlight night run scheduled in 2013.
SWIMMING POOLS
Swimming pools at state parks and forests are open to the public. There is a reasonable use charge for adults and a lesser rate for children for daily pool use. Parks also sell books of 10 tickets at a reduced rate. Watoga State Park's swimming pool is heated by solar power. Not solar panels, but by coiled pipe on the bathhouse roof.
HORSEBACK RIDING
Horseback riding stables at Babcock, Lost River, Cacapon and Pipestem state parks are true outdoor experiences. You'll find well-groomed and cared for horses at these concessionaire facilities. Overnight rides are available. Lost River State Park features a horse camp opportunity as well as "meet a horse" day in the summer months.
SKIING, TUBING AND SLEDDING
Canaan Valley State Park is opening a new tubing park and beginner's ski area this season. The downhill skiing has been updated and will open on Dec. 26. The tubing park will feature 10 or more lanes and promises to be one of the longest runs in the eastern United States. Blackwater Falls has an awesome sled run, open, weather permitting, from late December through March 15.
FISHING
More than 36 areas within the state park system offer some form of fishing with ponds, lakes, streams or rivers. Hooked on Fishing Programs at Little Beaver and Tygart Lake state parks are held June 8 in conjunction with free fishing days. Pipestem State Park features fly-fishing package complete with site access by horseback, overnight accommodation, meals and guide service. A fishing license is required and available by online purchase.
BIRD WATCHING
Bird walks and surveys are held at many of the state parks, but Pipestem Resort is a leader in monitoring bald and golden eagles. Tygart Lake State Park features a bird banding weekend in May and October. Naturalist-led bird walks are held at Pipestem, Cacapon, and Blackwater Falls, and saw-whet owl banding takes place at Valley Falls.
PADDLE BOATS, KAYAKS, LAKES
From paddle boats to kayaks, great fun can also be a great workout. Tygart Lake is the ultimate kayaking lake mid-week when the boats are not as prominent. At North Bend, the 305-acre lake is a good fishery as well as flatwater canoe and kayak area. Cacapon State Park offers swimming in the lake with a beach and plain old-fashioned fun.
CAMPING
Tent to RV, campsites are rustic to full-service depending upon the park. Roads into parks and forests are county or state roads, paved and in good condition. "The roads are not straight, but generally full of character, with curves and a good supply of wildlife to observe," said Brad Reed, a district administrator with the park system. Thirty parks in the West Virginia State Park system feature campgrounds.
For more information, visit West Virginia State Parks or call 304-558-2764.