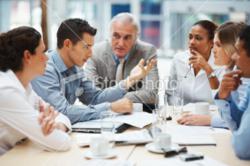 Statistics illustrate if a candidate is not receiving an offer for every three interviews they should take a step back and consider what went wrong by doing a personal assessment
(PRWEB) December 19, 2012
On Wednesday, December 19th, 2012, the JMJ Phillip Executive Search Division will be releasing the 2012 Top Mistakes an Executive Makes During a Career Search. This report is compiled of actual situations JMJ Phillip Executive Search Consultants have encountered during national and global retained executive searches. Based upon these professional gaffes, JMJ Phillip includes advice on what to avoid during an interview. With a little time to properly research and prepare many mistakes can be avoided, allowing a company to better see the benefits a candidate can offer.
"Statistics illustrate if a candidate is not receiving an offer for every three interviews they should take a step back and consider what went wrong by doing a personal assessment. This has been shown to result in a far more successful career search," the report offers.
Amy Blumke, an expert executive search consultant with more than 15 years of experience in human resources states, "Speaking for our entire industry, candidates, including executives have a much higher chance of succeeding at an interview when they have had interview coaching. While candidates may be great at what they do, they have to also remember that they only utilize their interview skills once every couple years. Knowing they're not an expert interviewee, and by taking the time to listen to professional advice and by executing strategies that have been proven to work will only increase the candidates chances to receive an offer."
Most executives will accept if they do not receive an offer because they are not a good fit based on experience or culture, it is understandable. While many may not sleep at night knowing a great position was lost because of self-sabotage or lack of execution. Unless you go on 100 interviews a year, every year, and continue to perfect your interviewing craft it makes sense to do some research and listen closely to those whom have made long careers in employment services.
About JMJ Phillip:
Located in Troy, MI, JMJ Phillip is one of the nation's leading executive recruiting firms specializing in the placement of manufacturing, supply chain and information technology professionals. For more than a decade JMJ Phillip has helped organizations grow and prosper by identifying and helping them retain exceptional leadership talent. To learn more about the company and it's services, please visit http://jmjphillip.com/.