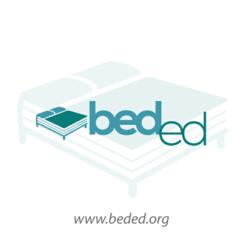 Tempe, AZ (PRWEB) December 19, 2012
BedEd.org launches mattress education blog designed to offer consumer resources including reviews, buying guides, shopping tips, and more.
Shopping for a new bed can seem like a daunting task with so many brands, models, and types in the marketplace. How can consumers figure out the best bed for their needs? BedEd.org seeks to help shoppers make the research process a little smoother with informational support regarding mattresses, brands and innovations.
Using an easy to navigate blog format, the website will provide first hand research as well as write ups and summaries of third party reviews and research. As an information aggregate, the blog will contain information on the spectrum of companies and offerings available, making research simpler and more efficient for shoppers.
Planned topics are to include mattress buying guides, pros and cons of specific mattress types and brands, product reviews, and sleep hygiene tips. They will also run series detailing the best mattress types based on specific needs in response to common concerns and reader questions. The blog also hopes to serve as a social tool via commentary on personal experience and recommendations.
The blog's initial post takes an informational stance on mattress material composition and effects on health. Titled "What's in Your Bed? Choosing the Best Mattress for Your Health" the post outlines how flame retardants, volatile organic compounds, and allergens impact sleepers. Using these criteria, it is explained why natural latex and memory foam offer superior alternatives for individuals concerned about mattress health.
Upcoming posts will include tips for combating allergies in the bedroom, detailed information on mattress types, and how to pick the best beds for back pain and fibromyalgia. BedEd.org offers newsletter options and a Twitter feed for interested readers to receive updates on recent posts and industry news.
BedEd.org is a mattress education blog dedicated to providing informational resources to shoppers. The blog features impartial assessments of mattress types, brands, and other sleep related products, developed via first party research, third party reviews, and expert research and opinion. In addition, readers receive useful sleep quality tips and news on the latest mattress developments