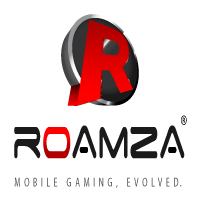 Our organization is dedicated to leveraging the program
management and technical skill set of military veterans to bring new and exciting community driven gaming adventures to the masses

Plano, Texas (PRWEB) December 19, 2012
Roamza, LLC is pleased to announce the AppStore release of their newest game Anitopia, just in time for the holiday season. Roamza, LLC is an up and coming game development and publishing company based in Plano, Texas, focused on creating community driven titles for leading mobile platforms.
"Our organization is dedicated to leveraging the program management and technical skill set of military veterans to bring new and exciting community driven gaming adventures to the masses. Anitopia is the first of many planned AppStore releases, and we couldn't be more excited about what is currently in our development pipeline," said Kevin, co-founder of Roamza, LLC.
What happens when some of the most popular gaming styles are combined into a new and hilarious game?
The Answer – Anitopia!
Roamza's new game is a mash up of epic proportions created by military veterans Kevin and Tiasha Pinkney. Anitopia combines play similar to Plants vs. Zombies, Fruit Ninja and Angry Birds, incorporating an engaging story line and set against hilarious graphics.
Since the dawn of time, animals have worked together to get things done. From living in packs to huddling together for protection, animals have always understood the concept of team work and living free. This winter, Major Moo is leading an animal revolt with a focus on Occupying Farm Street. Animals around the world are fed up and are taking back their freedom.
A few of Anitopia's features include:

Awesome multi-style game play
Cool animation- Fling a cow to incredible heights! Make an elephant fly! Shoot dogs from a cannon!
15 different types of animals to defend three unique city, circus, and farm chapters! From a pie throwing cow to a bazooka shooting bear, this game has it all
Build up a defense - Defend the animal kingdom
Slash your way through fruit and veggie slinging Boss levels
Hours of unlock-able game play
Hilarious sound effects and a great sound track
Free regular updates
Achievements that can be unlocked for maximum game score
Online worldwide leader-boards with Game Center
Share with your friends on Facebook and Twitter
Minimum System Requirements:
Compatible with iPhone 3GS, iPhone 4, iPhone 4S
iPhone 5, iPhone 5, iPod touch (3rd generation)
iPod touch (4th generation), iPod touch (4th generation) and iPad(s)
Requires iOS 5.0 or later
Anitopia gets gamers back into the driver's seat by helping the entire animal kingdom break free! To download the newly released version of Anitopia from the App Store, click here. To learn more about Roamza, LLC and their upcoming projects, visit http://www.roamza.com.
About Roamza, LLC
Located in Plano, Texas, Roamza was founded in 2011 by Kevin and Tiasha Pinkney. Roamza is independent game development and publishing company specializing in content for mobile devices and tablets. Roamza is actively working to create exciting and community driven titles for various mobile platforms.