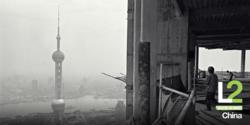 For the first time in a decade, China has become a question mark for the prestige industry. We continue to believe China offers more upside, specifically digital upside, than any other luxury market.
New York, NY (PRWEB) December 18, 2012
Estée Lauder captured the top spot in the third annual Digital IQ Index®: China. Audi, Chow Tai Fook and Lancôme also nabbed Genius rankings in the Index. The study, authored by Scott Galloway, NYU Stern Clinical Professor of Marketing, Doug Guthrie, Dean of The George Washington School of Business and a team of researchers at L2 Think Tank, benchmarks the digital competence of 100 prestige brands in China.
Previously dominated by Automobile brands, more than two thirds of the top 20 positions are held by Beauty, Fashion and Watches & Jewelry brands. Icons Prada, Harry Winston, Baccarat, Patek Philippe and Ralph Lauren, round out the Feeble category representing some of the weakest digital performances in China.
Download the full rankings and key highlights from the report:
http://www.l2thinktank.com/research/digital-iq-index-china/
Watch the video highlighting key findings:
http://www.l2thinktank.com/video/china-2012/
Top Twenty Digital IQ Ranking:
1. Estée Lauder
2. Audi
3. Chow Tai Fook
4. Lancôme
5. Volvo
6. BMW
6. Buick
8. Land Rover
9. Benefit Cosmetics
10. Burberry
11. Clarins
11. Shiseido
13. Louis Vuitton
13. Sephora
15. Chanel
16. Jaguar
17. Kiehl's
18. Shangri-La Hotels and Resorts
19. Biotherm
20. Coach
20. SK-II
"For the first time in a decade, China has become a question mark for the prestige industry. We continue to believe China offers more upside, specifically digital upside, than any other luxury market. Robust programming online in China has the power to effect sales in Paris, London and New York."

Scott Galloway, Clinical Professor of Marketing, NYU Stern and Founder, L2 Think Tank
"While mainland China's organic luxury sales growth softened to low single digits, Chinese tourist spend was up 58 percent in Q3 of 2012, suggesting consumer demand is stronger than ever."

Doug Guthrie, Dean, The George Washington School of Business
Index Highlights:

Pulling Away: The average Digital IQ of Beauty brands is 64 percent higher than the weakest category, Fashion. Multi-brand organizations in beauty have demonstrated an aggregate 4.5 percent year-on-year Digital IQ increase, while dominant Fashion conglomerates fell 9 percent. Two-thirds of Fashion brands and 64 percent of Watches & Jewelry brands are in the Feeble class. Twenty-two brands are in Genius and Gifted classes, an increase of 10 percent from 2011. Conversely, seven more brands were classified as Feeble suggesting the winners are pulling away from the losers.
Lagging Sites: Despite the size of the opportunity, digital investment in China remains limited. Brands' Chinese sites average load times of 24.1 seconds, four times as long as their global counterparts. More than half of sites are still not ICP certified (licensed by the government), which can result in pages being removed from search results.
Socially Accepted: Social media adoption by prestige brands is now ubiquitous. Only five brands in the Index have no social presence. Ten brands are present on more than five Chinese social media platforms, compared with just two brands in 2011.
Underinvestment in Mobile: While there have been double-digit increases in brand mobile investment targeting Chinese consumers, only 23 percent of brands maintain a mobile-optimized version of their China site and only a third of these sites are e-commerce enabled. Android now dominates the Chinese mobile space, controlling 90 percent of the smartphone market. However, only 35 percent of brands maintain an Android app, with 22 percent available in Chinese, and only one app is e-commerce enabled.
Flashes of Genius:
o Estée Lauder expanded its social presence from three to six platforms, maintaining a strong presence across each platform.
o Audi ranks among the Genius brands for the third straight year with strong performance across dimensions.
o The biggest surprise of the year comes from Hong Kong based jewelry brand Chow Tai Fook, which invested in multi-channel e-commerce and mobile innovation, rising to Genius from the Challenged ranks last year.
o Lancôme reclaimed its place among the Genius class thanks to a recent upgrade of the RoseBeauty BBS and a best in class e-commerce-enabled Chinese brand site.
Digital IQ Index® Methodology
L2 evaluated 100 prestige brands on more than 800 data points across four dimensions: Site, Digital Marketing, Social Media, and Mobile. The China IQ includes evaluation of the China-specific platforms including search engines (Baidu, So.com, Google.hk), social media properties (Sina Weibo, Tencent Weibo, Youku, Tudou, Renren, Kaixin and Douban).
About L2
L2 is a think tank for digital innovation. Founded by NYU Stern professor of marketing Scott Galloway, L2 helps prestige brands navigate the digital marketing landscape through events, research, and advisory services. The L2 Digital IQ Index® is the global, seminal benchmark for digital performance of prestige brands and the largest and most robust study of its kind. Rankings are published annually across industries including Fashion, Specialty Retail, Sportswear, Watches & Jewelry, Beauty, Travel, and Fragrance. For more information, visit: http://www.l2thinktank.com
About GWSB
GW's School of Business is an international leader in education and research, which prides itself on training future leaders to be global problem solvers and socially responsible managers. The school leverages its prime location—in the heart of Washington—by attracting visiting scholars and leaders in the business community to work, teach and engage with students on campus. The depth and variety of its academic and professional programs, including five specialized master's programs, provide rich opportunities for academic engagement and career development for students in the school's core Bachelor of Business Administration, Master of Business Administration and doctoral programs. Visit: http://www.business.gwu.edu
###