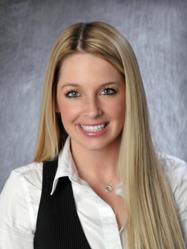 Farmington Hills, MI (PRWEB) December 19, 2012
The Storage Business Owners Alliance LLC (SBOA) (http://www.theSBOA.com), the premier buying group in the self storage industry, announced today the promotion of Theresa Gallas to Vice President of Sales and Marketing.
The SBOA also named Stacey Rolf to the position of Director of Member Services and hired Jessica Hill as Marketing Associate. The additional staff enhances the level of service available to the members and vendors of the SBOA.
"Theresa's promotion is well-deserved." Ian Burnstein, President of the SBOA, stated. "Theresa has earned the respect of her industry peers by exhibiting professionalism and producing results that significantly benefit both SBOA members and self storage vendors in numerous trades."
The SBOA Tenant Insurance program (http://www.sboati.com), an affiliate of the SBOA, also announced the hiring of Paul Reickart as the Sales Professional for the Northeast US. Reickart has extensive experience in insurance sales, and has spent five years working for Investment Real Estate Management, serving as a self storage district manager. "Paul is truly an asset to our team because of his knowledge and experience in the self storage industry as well as his considerable insurance experience," Mario Macaluso, Executive Vice President of Sales for SBOATI stated. Reickart will focus his sales efforts on demonstrating the competitive advantages of the SBOA Tenant Insurance program for storage owners, operators and tenants.