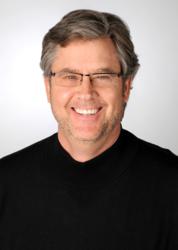 The average house contains over $8,000 in avoidable cost. Lean Design gets rid of that cost, giving builders a competitive advantage."
South Lyon, MI (PRWEB) December 21, 2012
On Thursday, January 24, Scott Sedam, President and Founder of TrueNorth Development, joins partner Paul Hoernschemeyer and award winning Architect Todd Hallett at the International Builders Show in Las Vegas Thursday, January 24, to lead the Master Education Session on Lean Design. In a full-day hands-on workshop for executive-level builder owners, purchasing executives, and construction managers these experts in Lean Design and Lean Building practices provide builders, suppliers, and trade contractors the tools for more efficient construction.
Lean Design and Lean Building rid homes of unnecessary materials that do not make a house better or stronger. Lean Design eliminates the field guesswork that stems from poor or incomplete construction drawings, while Lean Building reduces repair labor and unproductive trips to the job site. With the average house containing well over $8,000 in avoidable cost, Lean Design gives practicing builders a significant competitive advantage in their market.
Immediately before the International Builders Show, Scott Sedam also presents at the Benchmark Conference on the link between quality construction and the care and keeping of suppliers and trades, an increasingly critical aspect of home building. As the homebuilding industry recovers, it faces increasing labor shortages because laborers have left for other industries.
Drawing on experience with over 100 builders and more than 2,000 trade contractors across the US, Canada and Australia, Scott Sedam addresses construction quality and trade relationships, two elements at the heart of the National Housing Quality Award (NHQA). The NHQA is the most coveted award among North American home builders and was inspired by the Malcolm Baldrige National Quality Award.
As an internationally known homebuilding industry consultant, author, former Baldrige Award Examiner and long-time NHQA judge, Scott Sedam is one of four featured speakers for the 2013 Benchmark Conference in Las Vegas on January 21. The Benchmark Conference offers building company leaders an opportunity to learn directly from the industry's best performing companies with a panel discussion of 2013 NHQA winners, including Charter Homes & Neighborhoods (Lancaster, PA), Wayne Homes (Columbus, OH), DSLD Homes (Denham Springs, LA) and Vintage Homes (Memphis, TN).
In addition to Scott Sedam, the Benchmark Conference also features industry experts Erik Pekarski, IBACS Vice President of National and International Business Development; Charlie Scott, Principal at Woodland, O'Brien & Scott; and Bill Saint, President and CEO of Classica Homes. The 2013 Builder of the Year, Toll Brothers, will be honored at the Benchmark Award dinner.
For more information on the 2013 Benchmark Conference, see https://www.eiseverywhere.com/ehome/pbbenchmark/home/.
For more information on the International Builders Show, see http://www.buildersshow.com/Search/isesProgram.aspx?id=15524.
TrueNorth was founded by former Pulte Homes Executive and industry columnist Scott Sedam to serve the developmental needs of the residential construction industry. TrueNorth is the recognized leader in applying Lean Manufacturing principles and methods to the building industry, having worked with more than 200 builders and 2,500 suppliers and trade contractors in the US, Canada and Australia.
TrueNorth has over 30 structured improvement processes and courses to improve process, quality, customer satisfaction, and profits, all designed specifically for the building industry. TrueNorth clients receive more national quality and service awards than any other consulting firm in the industry, most recently both the 2010 Builder of the Year, Jagoe Homes, and 2011 Builder of the Year, DSLD Homes. As the housing slump begins to recover, fully 93% of all TrueNorth Lean builder clients are still in business.