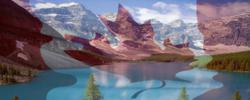 Ship a vehicle with ease to or from Canada!
(PRWEB) December 19, 2012
Auto shipping to Canada is a bit more complex than it seems. While the US and Canada are on very good terms and are part of NAFTA, there are still quite a bit of issues to deal with when importing a car into Canada.
N-Motion Auto Transport's new Canadian car shipping division has a very experienced staff that works directly with many border crossing locations to make the transport process that much simpler for customers trying to enter or exit the USA.
Canada has its own set of car regulations; while they mostly parallel US regulations and cars that are street legal in the US will generally be so in Canada, the paperwork to prove the car is up to specs will still need to be done. In addition, there are customs issues to deal with; US customs will require a copy of the title to be faxed to the border crossing three days in advance before letting it leave the country and Canadian authorities will want to make sure that any recall issues have been addressed. Customers may also need to pay Canadian sales tax (GST or HST) on the car.
That string of paperwork is hard to keep up with on your own. Not everyone with a car hauler behind their truck can handle those issues, so choosing a veteran car shipper is vital. N-Motion Auto Transport deals with customs brokers on a daily basis, so they are well versed in all the paperwork and logistics required to ship your car to the Great White North.
For more information on Canadian car transport solutions, call the professionals at N-Motion Auto Transport.
1-855-407-4160
http://www.NMotionAutoTransport.com