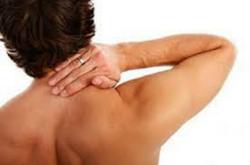 FDA restricted the use of the highest approved dose of simvastatin (80 mg) to reduce the risk of muscle injury
San Diego, CA (PRWEB) December 20, 2012
AttorneyOne.com, a recognized authority on law, informs on the latest news concerning the drug Zocor: According to court documents, on October 5th, 2012, a lawsuit was filed in Nevada District Court (case no. 2:2012cv01759) by a man alleging he suffered serious muscle damage from Zocor.
In the lawsuit plaintiff claims he took Zocor from 2007 to 2010. Subsequently, he alleges he suffered muscle damage and weakness, pain and suffering.
AttorneyOne.com can provide simple solutions including how to get in contact with legal counsel easily and inexpensively in case of Zocor severe complications. Sean Burke, director of Media Relations for AttorneyOne.com, adds that the relevant information illustrates the existence of alleged threat from Zocor. "For that reason", he continues, "our focus should squarely fall on getting the word out and assisting people in finding the right legal assistance."
According to court documents, on June 1st, 2012, another lawsuit was filed in the Louisiana Western District Court (case no. 1:2012cv01446) by a woman alleging that Zocor caused her muscle and kidney problems. The plaintiff alleges that she took Zocor or its generic equivalent, simvastatin, for cholesterol regulation from 2001 to beginning 2012. In the lawsuit she claims she suffered physical injuries, including pain and suffering, caused by Zocor and its generic equivalent.
AttorneyOne.com has further information on Zocor lawsuits including how to get in contact with legal counsel.
Headquartered in San Diego, CA Attorney One was founded in 2004 and is not a law firm. They offer a nationwide legal service which helps consumers find the best representation for their legal needs. You can learn more about Attorney One at our website http://www.attorneyone.com. You can also find us on Facebook at http://www.facebook.com/AttorneyOne. Checkout earlier news from us at http://www.prweb.com/releases/2012/12/prweb10244788.htm.