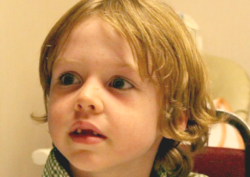 Wilton, CT (PRWEB) December 18, 2012
In honor of a very special family and their lost son and baby brother, the founders of Clear Conscience Pet are donating all proceeds from sales through Christmas Day to a special fund established to help them. "We are unspeakably saddened by this atrocity. The Bardens are personal friends and we want to respect their privacy, but at the same time we need to do something to help in the smallest possible way. So we want everyone to get some great products for their animal companions and know that in so doing they will be directly helping the Barden family," said company founders Anthony and Amanda Bennie of Wilton, Connecticut, about 20 miles from Newtown.
The company is offering a special code for 15% off so that those who would like to help also get a special price. The code is BARDENFAMILY15. The Barden family fund is on the web at http://www.bardenfund.com
The family was interviewed by Katie Couric. That interview can be seen here.
"There is nothing further to say. Please don't forget about the Bardens and every family torn apart by this crime against humanity and all that we hold dear."
###
About Clear Conscience Pet®, LLC
Clear Conscience Pet® is a multiple award winning pet nutrition company founded with the mission of using ingredients from sustainable family farms to make exceptionally healthy treats, chews, and the SuperGravy line of pet food enhancing gravies. The company's current products (clearconsciencepet.com/products) include the patent pending OSV™ treat and chew line, SuperGravy®, the first Holistic Instant Dry Gravy Mix and Nutrient Enhancer for pets, and Cruncherz™ Gluten & Grain-Free Bakery Treats. The company is based in Wilton, Connecticut and is family-owned by Founders Anthony Bennie and Amanda Malone Bennie. They currently market their pet food products to pet supply retailers, veterinarians, health food stores, and other pet specialty outlets.
Web address: http://www.clearconsciencepet.com
Facebook page: http://www.facebook.com/Clear.Conscience.Pet.LLC
Video interviews with Founder, Anthony Bennie: visit:
http://www.clearconsciencepet.com/ccp-tv